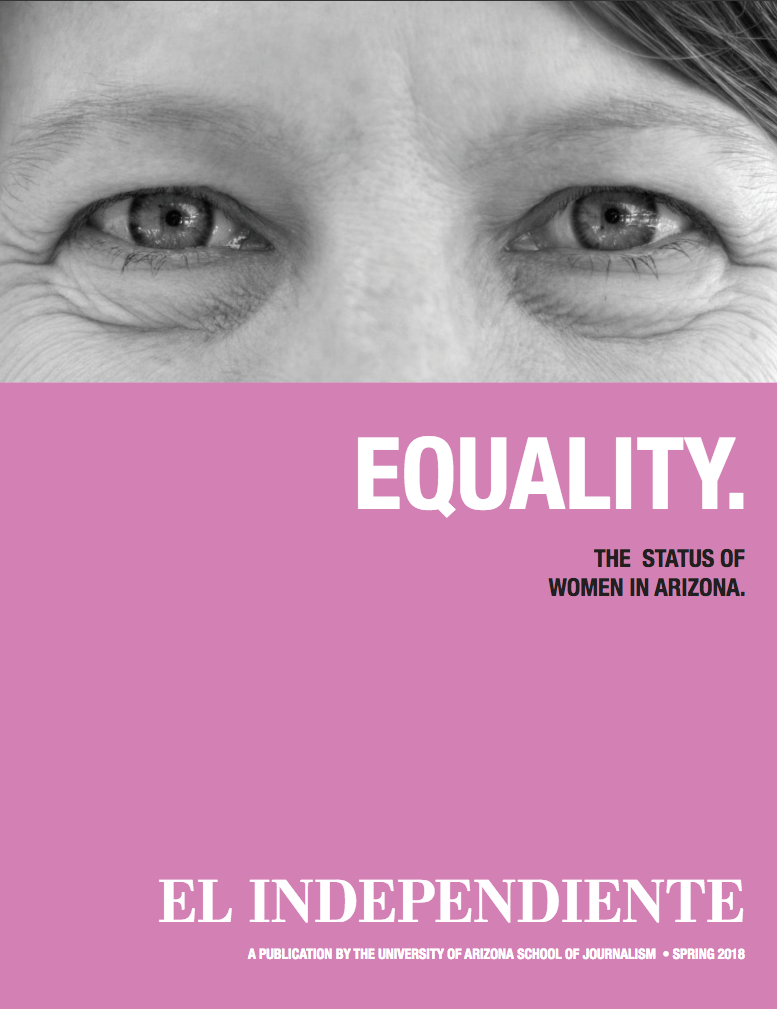 • Read the Spring 2018 issue.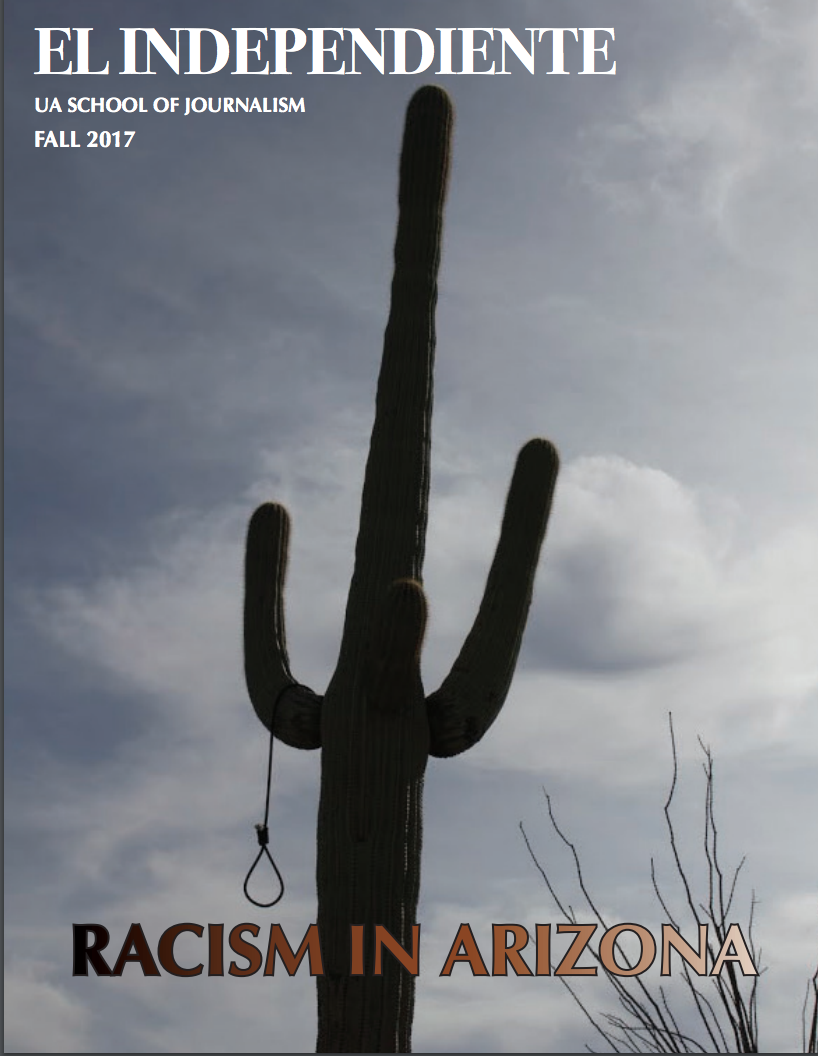 • Read the Fall 2017 issue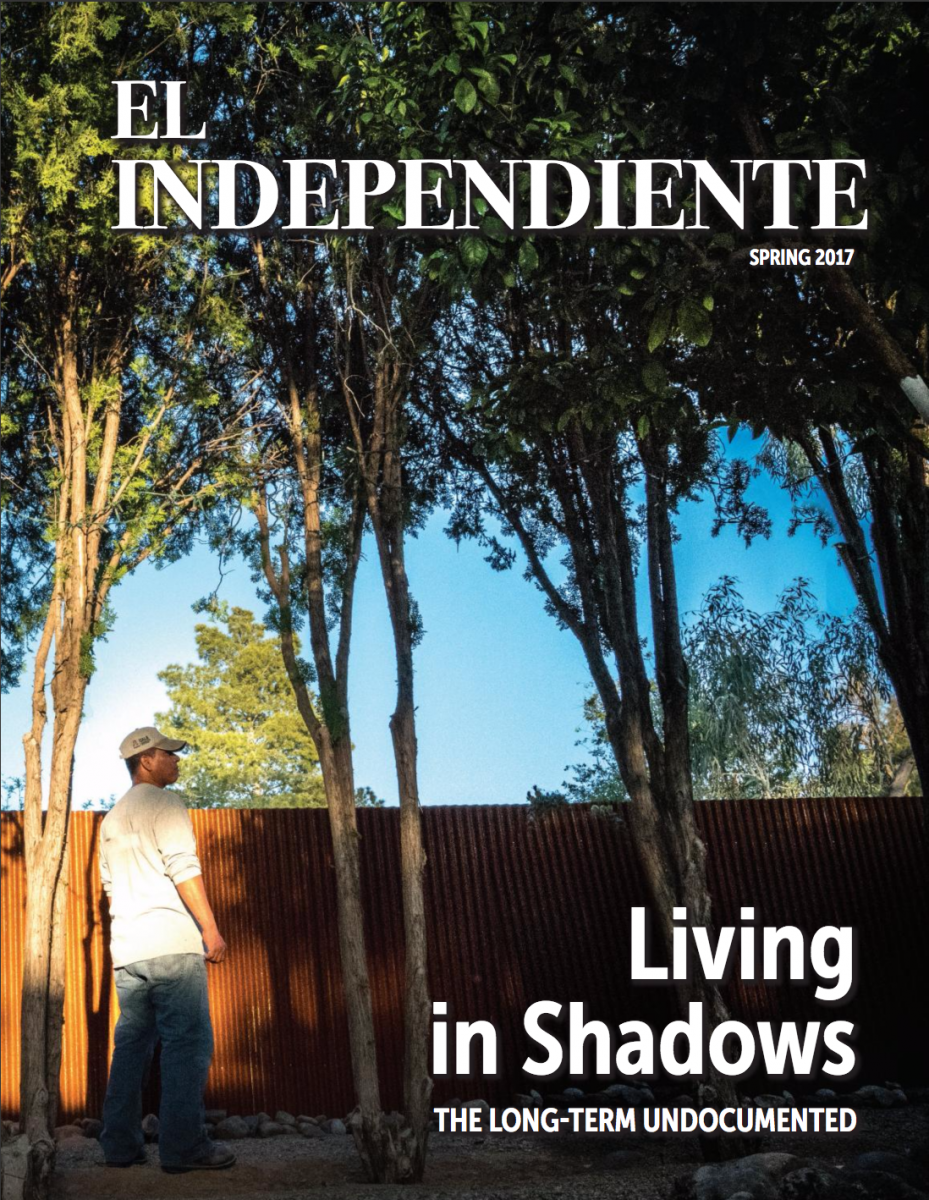 • Read the Spring 2017 issue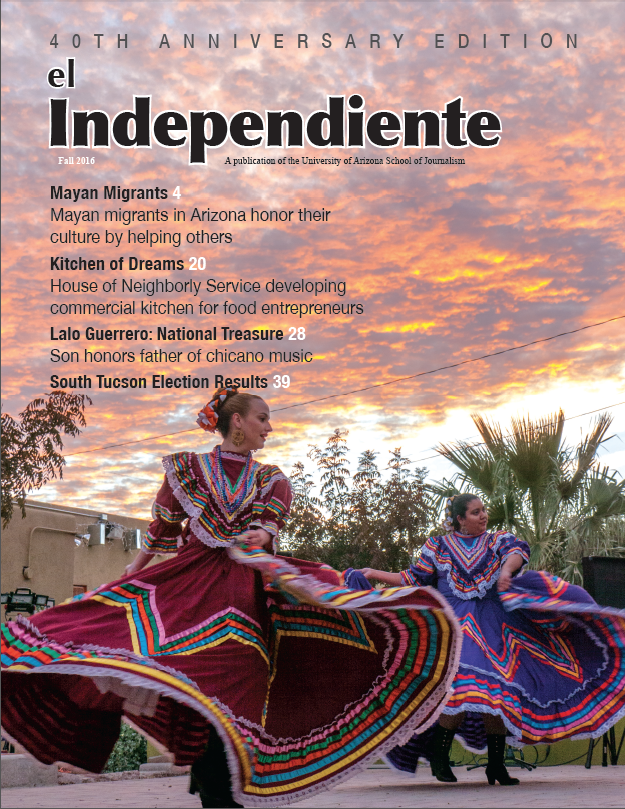 • Read the Fall 2016 issue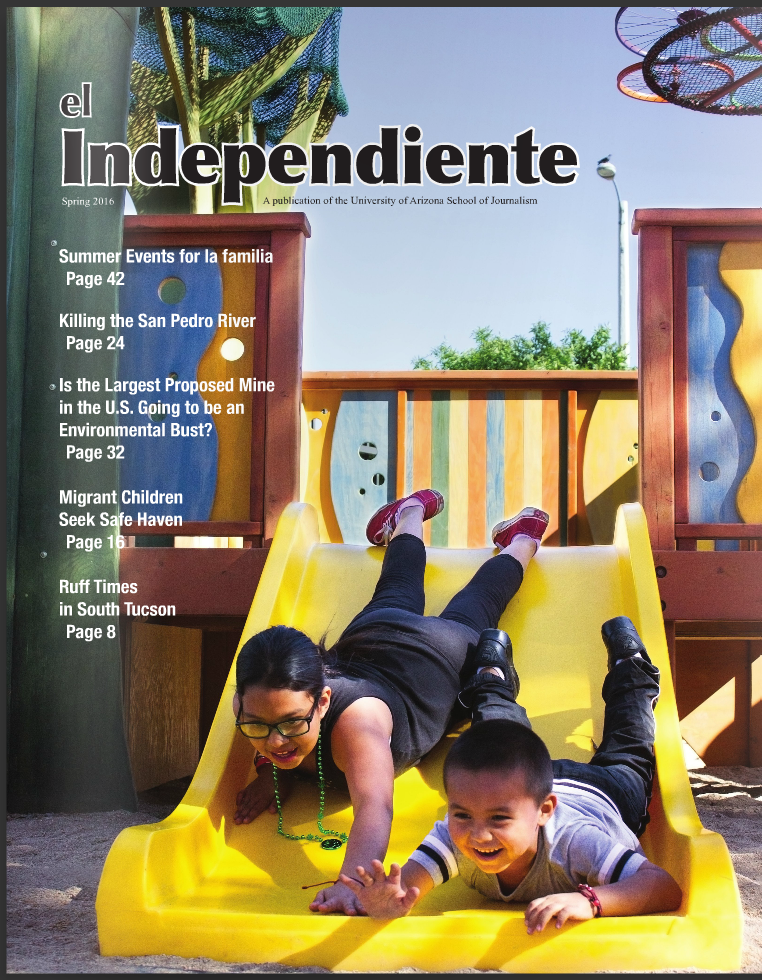 • Read the Spring 2016 issue
• Read the Fall 2015 issue
El Independiente is the student-produced magazine serving South Tucson and the only bilingual periodical in the country that is produced by students in a real community on a regular basis.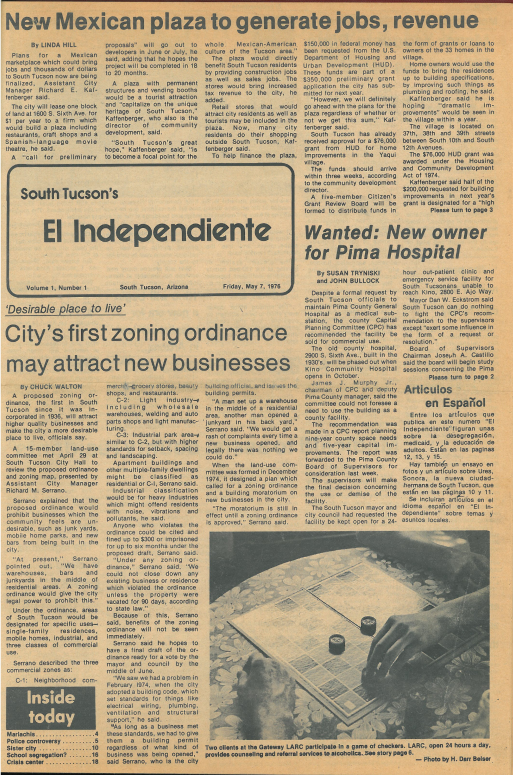 Students work as an editorial staff to create the magazine for a community of 7,500 that is about 85 percent Hispanic.
The publication provides students with experience covering multicultural communities, and is a reflection of the school's longstanding commitment to diversity. Many stories appear in English and Spanish.
Students are now moving beyond South Tucson to tackle issues affecting southern Arizonans living along the U.S.-Mexico border, some 70 miles from the University. In spring 2012, the publication moved from a newspaper to a magazine format.
Click here to read the current edition of the El Independiente.
We also have an extensive archive of our previous issues. Or check us out at the Arizona Sonora News website.
• Click here for more history on El Independiente.
• Questions or comments? Contact El Independiente