Inductees Jane Kay and Mort Rosenblum, who are siblings. (Photos by Nick Smallwood)

UA President Robbins, with Jane Swicegood, attended the ceremony.  

Director Daivd Cuillier and Mike Chesnick, outreach coordinator, unveil the school's Hall of Fame plaque.

Melissa Murphy (center), daughter of inductee Sherman R. Miller 3rd, talks to David Carter and Bobbie Jo Buel.

Inductees or family members of the 2018 inaugural class (from left): Jane Kay, Jacqueline Dupree (Bill Walsh); Lynne Olson; Mike Carson, Susan Cormier and Theresa Fortney (Don Carson); Mort Rosenblum; Brett Soldwedel (Don and Luda Soldwedel); Melissa Murphy (Sherman Miller); Matt Harelson (Hugh and Jan Harelson); Abigail Miller Johnson (Sherman Miller); Kelly Soldwedel (Don and Luda); Gilbert Bailon; Nancy Cleeland; Florence Graves; Jacqueline Sharkey; Richard Gilman; Edith Auslander (Doug Martin); and Frank O. Sotomayor. (Photo by Nick Smallwood)
From Pulitzer Prize winners to trailblazing faculty, 14 individuals and two couples were inducted into the inaugural University of Arizona School of Journalism Hall of Fame on April 7 for their significant achievements and service to journalism and society.
The 2018 class includes Douglas D. Martin, Sherman R. Miller III, Donald W. Carson ('51) and Jacqueline E. Sharkey ('72), former directors of the school, which began in January 1951 as the Department of Journalism.
Other inductees include UA alums Gilbert H. Bailon ('81), Nancy J. Cleeland ('77), Richard H. Gilman ('72), Florence G. Graves ('76), Savannah C. Guthrie ('93), Jane R. Kay ('61), Lynne Olson ('69), Mort L. Rosenblum ('65), Frank O. Sotomayor ('66) and Bill Walsh ('84) — along with major supporters of the school, Hugh ('52) and Jan Harelson, and Donald and Lou Edith "Luda" Soldwedel.
Carson, Martin, Miller, Walsh, and the Harelsons and Soldwedels were honored posthumously.
"These champions of journalism have made the program what it is today, and they deserve to be honored for their incredible contributions," said David Cuillier, current director of the School of Journalism. "We are all better off because of their hard work and dedication."
The class of 16 was honored at a brunch and induction ceremony at UA's Center for Creative Photography. Nearly 200 people attended, including UA President Robert Robbins.
To honor inductees, supporters can donate to the school's general gift or scholarship funds, or through special funds established in their names.
Click on the honorees' names below for full bios, and read the program here.
Founded the school, as it transitioned from the Department of English curriculum. Martin, who left in 1956 and died in 1963 at 78, was a two-time Pulitzer Prize-winning journalist at the Detroit Free Press. He established the school's Zenger Freedom of the Press Award in 1953, and wrote numerous books, including "The Lamp of the Desert," a history of the UA. The endowed Douglas Martin scholarship provides assistance to students who demonstrate excellence and financial need.
The school's third director, Miller helped the department become accredited for the first time and received national acclaim when Esquire magazine included him among 33 of the nation's "super-profs." Miller, who came to the UA from The New York Times, advised the Arizona Daily Wildcat and died in 1968 at age 57 after contracting infectious hepatitis in Turkey while serving as a Fulbright lecturer.
After a career at the Arizona Daily Star and The Associated Press, the 1954 UA grad returned in 1966 as a professor and served as director from 1978 to 1985. In addition to inspiring students, he coached Arizona newspapers on their news reporting and was honored by the National Association of Hispanic Journalists for "unprecedented contributions" to the industry in the area of diversity. He retired in 1997. The endowed Don Carson Concerned Media Professionals fund provides assistance to minority students. He died Feb. 1, 2018. Click here to read his obit and remembrances.
The 1972 UA grad founded El Independiente, the school's bilingual publication as a professor in 1976. She reported on Latin American insurgencies, including leading coverage of the Iran-Contra scandal, and worked at the Washington Post as a copy editor. As director of the school from 2000 to 2010, she expanded the curriculum, faculty and enrollment and oversaw the move to the modern Marshall Building. The endowed Jacqueline Sharkey Watchdog Journalism Fund supports student investigative reporting projects.
The 1981 UA graduate is editor of the St. Louis Post-Dispatch, where he oversaw coverage of the Ferguson riots that won the newspaper the 2015 Pulitzer Prize for breaking news photography. He was named the Benjamin C. Bradlee Editor of the Year in 2014 by the National Press Foundation. Bailon, former executive editor of the Dallas Morning News, served as president of the National Association of Hispanic Journalists and on the board of the Maynard Institute for Journalism. He is a member of the Arizona Daily Wildcat Hall of Fame.
The 1977 UA graduate was the Los Angeles Times' lead reporter-writer on "The Walmart Effect" series that won the 2004 Pulitzer Prize and George Polk Award in national reporting for detailing how Walmart's drive for lower retail prices had impacted international labor practices. She also covered immigration, labor and trade at the San Diego Union-Tribune. She is deputy director of communications at OSHA in the Department of Labor.
The 1972 UA grad was publisher of The Boston Globe from 1999 to 2006. Under his leadership, the newspaper won three Pulitzer Prizes, including for its investigation into sexual abuse by Roman Catholic priests in the Boston Archdiocese, later portrayed in the Oscar-winning film "Spotlight." Building on national writing awards he won as a student, Gilman became a reporter and assistant managing editor at the Arizona Daily Star and held numerous senior positions at The New York Times Co. The endowed Richard Gilman Scholarship Fund supports outstanding journalism students.
The 1976 alumna is the founding director of The Schuster Institute for Investigative Journalism at Brandeis University. Graves also was the founding editor of Common Cause magazine, where she won the Investigative Reporters and Editors award for showing flaws in the government approval process for NutraSweet. Her Washington Post exposes of sexual misconduct allegations against Sen. Bob Packwood led to his resignation.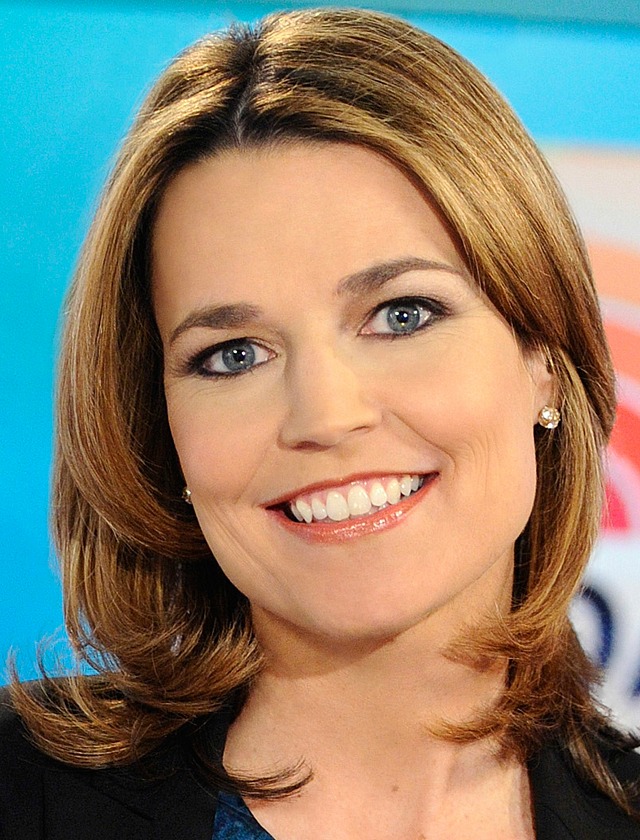 Co-anchor of NBC's "Today" show, the 1993 alumna has a Georgetown University law degree, covered the White House for NBC News from 2008 to 2011 and is a former KVOA 4 anchor in Tucson. In 2017, she received the Matrix Award in New York as one of the top women in communications. She also is the author of "Princesses Wear Pants," which reached No. 1 on the New York Times' Children's Best Seller List.
The 1961 grad was one of the nation's early environmental beat reporters at the Arizona Daily Star, where her 1985 series exposing TCE pollution in Tucson groundwater from Hughes Aircraft Co. led to a federal cleanup. Kay went on to do award-winning work for the San Francisco Examiner, San Francisco Chronicle, National Geographic and others, reporting on the shrinking ice in the Arctic and the forest loss in the Amazon.
A New York Times bestselling author of seven books of history, the 1969 grad has been called "our era's foremost chronicler of World War II politics and diplomacy" by former Secretary of State Madeleine Albright. Olson worked for The Associated Press as a national feature writer and as a foreign correspondent in AP's Moscow bureau. She also covered politics and the White House for AP and the Baltimore Sun.
The 1965 UA grad covered 200 countries for The Associated Press, including as bureau chief in the Congo, Nigeria, Kuala Lumpur, Singapore, Buenos Aires and Paris. He became editor of the International Herald Tribune, then returned as AP Special Correspondent. He has written a dozen books, teaches a UA class on global reporting and is co-director of the school's Center for Border & Global Journalism.
The 1966 UA graduate, a former Los Angeles Times editor, co-led a Times series on Latinos that won the 1984 Pulitzer Prize for Public Service. Sotomayor, chair of the school's Advisory Council, played a key role in saving the journalism program from elimination in 1994. He is a former associate director for the Institute for Justice and Journalism at USC Annenberg and a Nieman fellow. An early advocate for news media diversity, he co-founded the Robert C. Maynard Institute for Journalism Education and CCNMA: Latino Journalists of California.
An author of three books on copy-editing, the 1984 grad was a copy chief at the Washington Post for two decades and started a renowned website for copy editors in 1995, theSlot.com. Walsh, who died of cancer in March at 55, received the American Copy Editors Society's top honor, the Glamann Award, and helped copy-edit numerous Pulitzer-winning projects at the Post, including a series on NSA surveillance in 2014. 


The couple impacted students through their leadership and philanthropy. When the department was targeted for closure in 1994, Hugh, a 1952 alum, became co-chair of a campaign to keep it open. After his death in 1998, Jan raised money for a computer lab, started an endowment to support it and funded a teaching award. Jan died in 2015. The endowed Hugh and Jan Harelson operations fund supports student and faculty activities.


The couple supported the school for more than 20 years and made major gifts to continue their legacy. Don, who owned small newspapers in Arizona, became chair of the Journalism Advisory Council and shaped its fundraising role. After Don died in 2008, Luda increased their annual gift to cover the school's operations expenses. She died in 2016. The endowed Don and Luda Soldwedel fund supports student and faculty activities.
• • •
The inductees were among dozens nominated for the inaugural class. The other candidates will automatically be considered for the next class in 2019.
Nominees may include alumni (whether they graduated or attended without graduating) and former employees of the School of Journalism, living or deceased. Nominees should have made a significant contribution to journalism, or an equivalent contribution to society.
A Hall of Fame Committee screens the nominations, and the school's Journalism Advisory Council provides its recommendations for final consideration by a faculty vote. All nominations are kept confidential.
To submit a nomination for 2019, describe in no more than 350 words why the candidate is a worthy candidate for the Hall of Fame and email the letter to Outreach coordinator Mike Chesnick at mchesnick1@email.arizona.edu or mail to UA School of Journalism/P.O. Box 210158B/Tucson, AZ 85721-0158.