The University of Arizona's Society of Professional Journalists received national recognition as outstanding campus chapter in Region 11, which includes Arizona, California, Hawaii and Nevada.
"Our SPJ-UA student members have done a great job working to maintain and celebrate press freedom," said Professor Susan Knight, chapter adviser.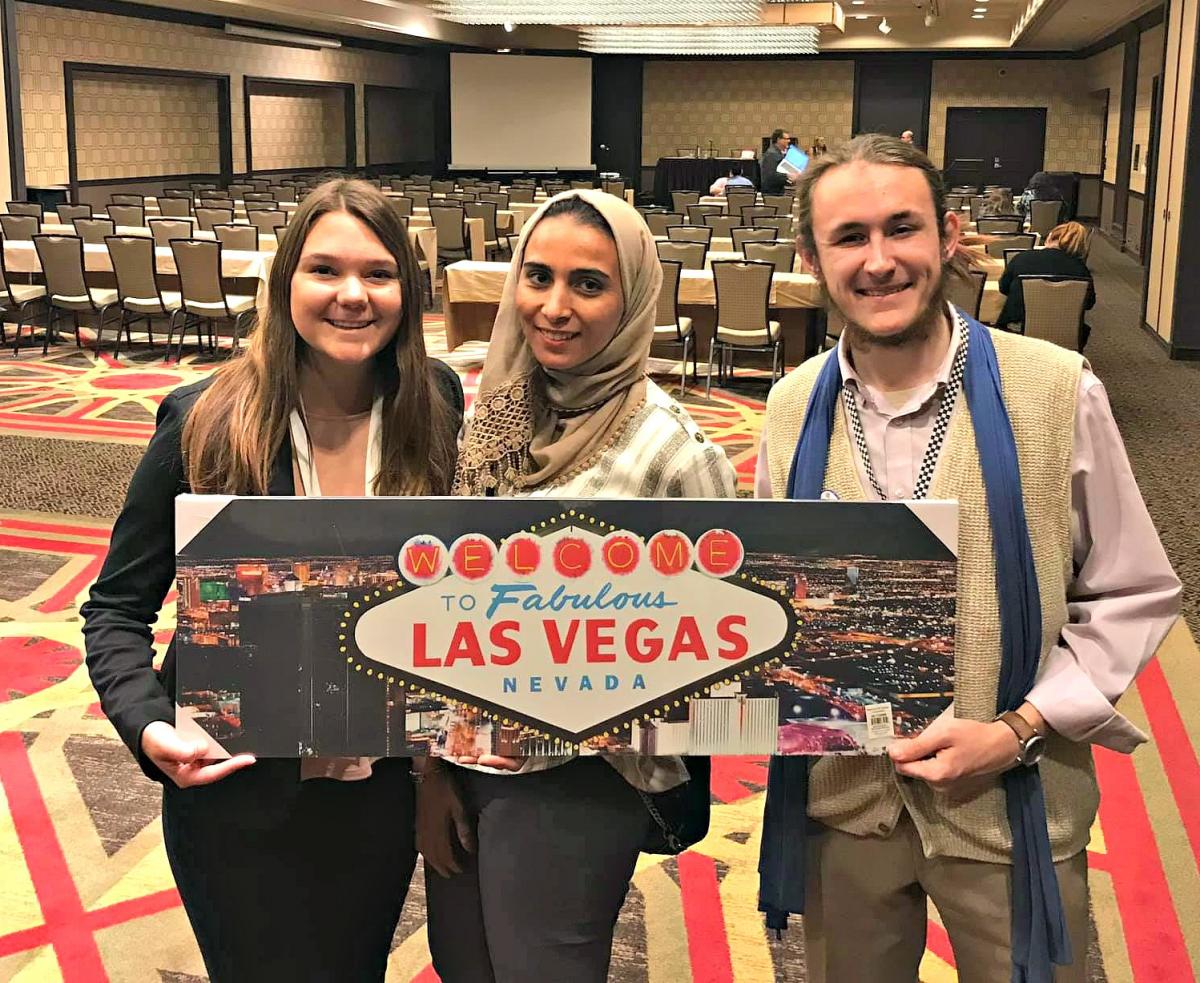 The club held a successful community forum, "Satire in the Age of 'Fake News,'" in November. The panel included Arizona Daily Star cartoonist David Fitzsimmons and syndicated cartoonist Chris Britt, and UA College of Law professors Nancy Stanley and Derek Bambauer.
SPJ members also designed press freedom buttons as a popular fundraising project with messages such as "Journalists Are Not the Enemy," "Facts Matter" and "Truth is Power." And the club participated in the annual Jim Foley Run to honor the journalist killed by ISIS in 2014.
Knight credited three student officers from last year — president Ava Garcia and vice presidents Dalal Radwan and Pascal Albright — for leading the club.
"The three dedicated their personal time to planning activities to engage their classmates in learning more about the importance of journalism in a democracy," Knight said.
Albright is president of UA-SPJ this school year.
"I'm extremely proud of SPJ-UA," he said. "We have been struggling with member numbers the last few semesters and, besides all the hurdles of being a small club, we have achieved great things."
Albright, a junior, started as a freshman in the club under the leadership of Andrew Paxton, who is now a journalist at the News Herald in Sierra Vista.
"Journalism is all about unity and working together to tell and defend the truth," Albright said, "and I believe the unity and closeness of the clubs at the J-School do a good job of holding to that."
Each school year, SPJ's 12 coordinators and directors select a campus chapter in their region that has shown overall excellence. Ohio University in Region 4 won the outstanding national chapter. Other top chapters besides UA included William Paterson University (Region 1), George Mason (Region 2), Georgia (Region 3), Northern Kentucky (Region 5), Minnesota State-Moorhead (Region 6), Oklahoma (Region 8), Idaho (Region 10) and Lipscomb (Region 12).
SPJ-UA began in the early 2000s when four students — Jenn Karlman, Shelley Shelton, Andrea Kelly and Larry Silver — got things rolling, Knight said.
"We've had a strong chapter since then as dedicated young journalists have matriculated in and out," Knight said.
• Students interested in joining SPJ-UA can email Knight at smknight@email.arizona.edu