After Atlanta spa shootings, alumna Janice Yu creates pronunciation video
March 23, 2021
2013 UA J-school grad helps fellow broadcasters correctly say names of Asian victims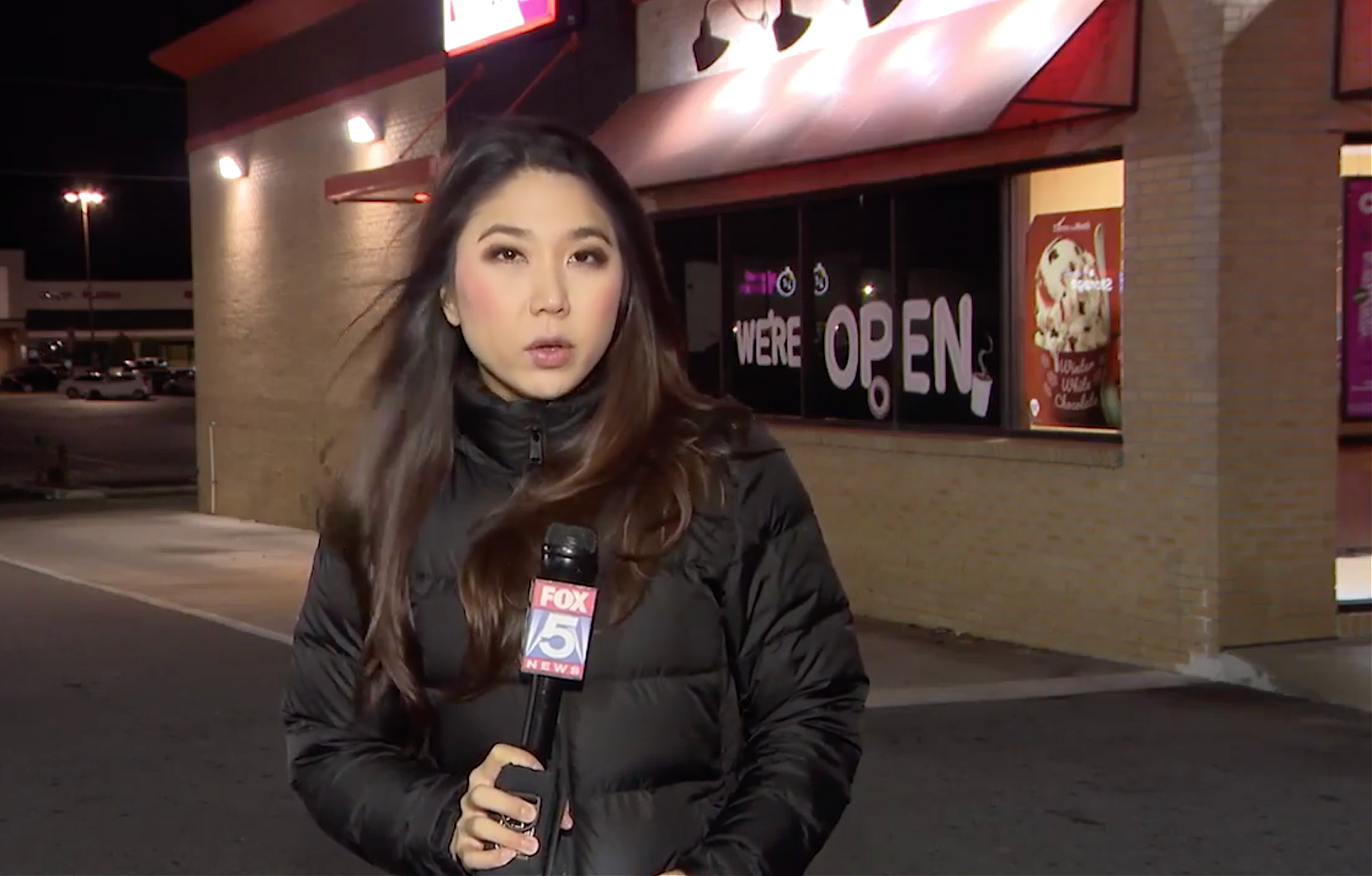 Janice Yu, a 2013 University of Arizona School of Journalism graduate, created a video for the Asian American Journalists Association to help fellow broadcasters pronounce the names of the victims of the March 16 Atlanta spa shootings.
Yu, a reporter and anchor for Atlanta's Fox 5 news station, was born in Seoul and is fluent in Korean. 
Six of the eight victims were either Chinese or Korean. The AAJA video guide, which also features news anchor Frances Wang, drew more than 264,000 views.
In an interview with the Atlanta Journal Constitution, Yu said teachers stumbled over pronouncing her Korean-born first name — Hye-Jee — in elementary school. She switched to Janice when she got older to avoid the mispronunciations.
So after the shootings, Yu thought a video could help reporters and anchors say the victims' names correctly.
"When you romanize Korean, it's sometimes hard to tell how to say it," she told Rodney Ho of the Journal Constitution. "It could go one of two ways. Like 'Young' could be pronounced 'yung' or 'young.'"
Practicing to say a name properly "just takes that extra step to show that this person matters," she added.
Yu will participate in a March 24 Atlanta Press Club panel conversation about coverage of the spa shootings. 
She worked as a breaking news reporter/anchor for Tucson's CBS affiliate, KOLD-TV, for four years before moving to Atlanta in 2019.
She interned at Tucson's KGUN-TV before graduation, then worked as a multimedia journalist at KVII-TV in Amarillo, Texas, and as a reporter/anchor at KTSM-TV in El Paso, Texas.
Yu, who graduated from Tucson's Catalina Foothills High School, is participating in the J-school's new mentorship program that connects students with media professionals.
In early March, the school matched students in the Principles of Journalism (JOUR 105) class with UA journalism alums. Through these initial contacts, students will learn how the media industry operates and is changing, how to find an internship and how to grow a network of contacts.
"I think being able to connect with professionals in the industry is a great way to learn things about the industry that isn't found in a classroom setting," Yu told the J-school. "I learned a lot from my mentors during my time in college."
As a student, Yu was an anchor and news director for UATV 3 and also did internships at Tucson's KGUN-TV and at the Korea JoongAng Daily as a copy editor.
"I'd love to be able to answer any questions and offer advice to future journalists," she said.