Alums start science multimedia scholarship
July 21, 2021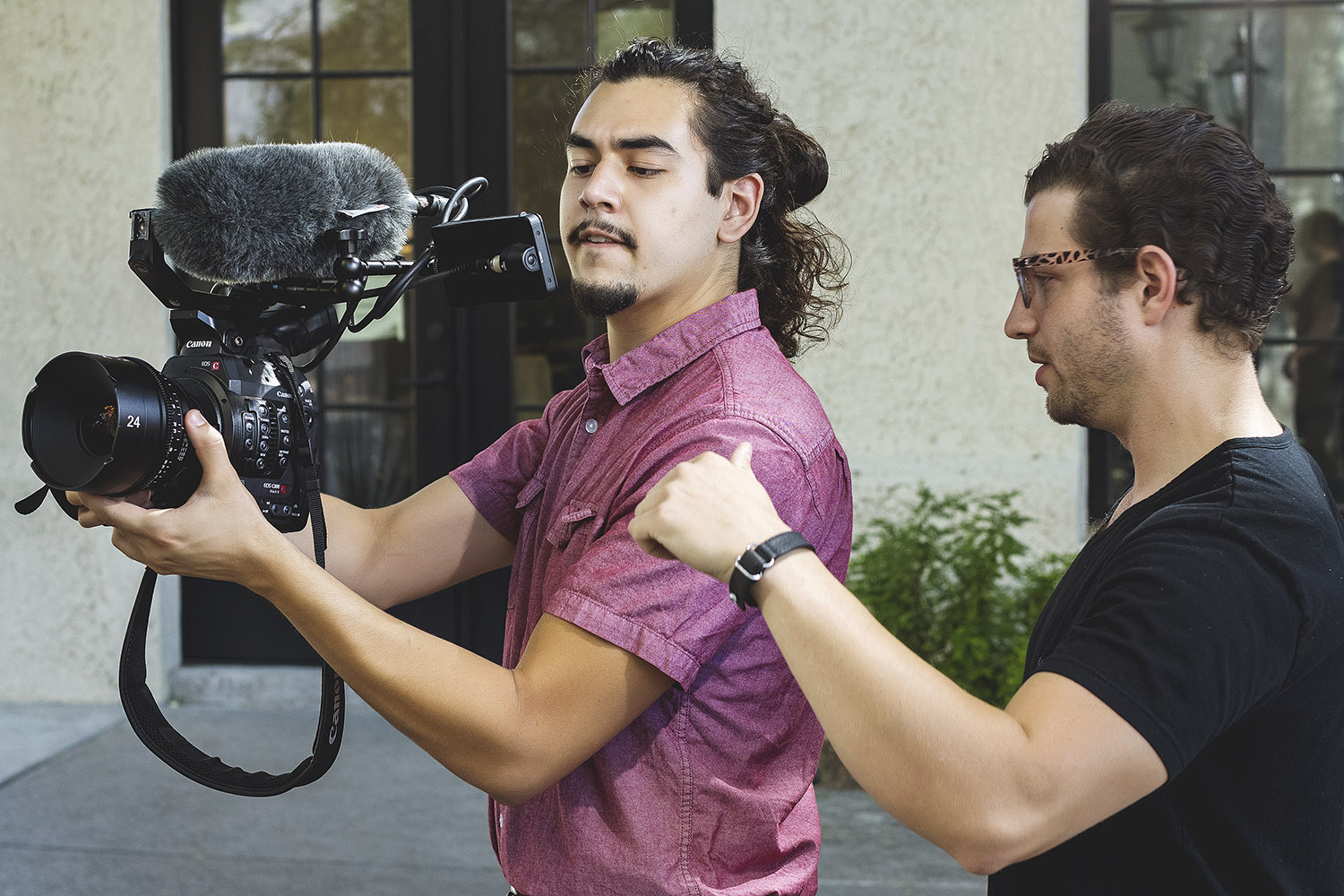 Two University of Arizona School of Journalism alums who banded together in their professional pursuits are working to help future generations of science and environmental journalists.
Alan Davis ('15) and John de Dios ('05), senior partners of the creative group Davis de Dios Media along with Jonathan Olesen, created the Olesen Davis de Dios (ODD) Environmental & Science Multimedia Scholarship for the school last semester.
Davis and de Dios met at the university in Professor Carol Schwalbe's science multimedia journalism course in spring 2013. Schwalbe paired de Dios, an accomplished photographer, with Davis. During the semester, de Dios tutored Davis on the technology, computer programs and techniques needed for multimedia storytelling.
"Learning the technology and necessary computer programs on top of learning journalism techniques makes becoming a science multimedia journalist difficult," said Davis, who has degrees in science and broadcast journalism. "Finding a story's angle, making sure your story is factually correct, finding and interviewing appropriate experts and doing research are parts of journalism that aspiring journalists learn.
"Science multimedia journalists must also learn how to use a camera, audio equipment, editing software, lighting and the techniques necessary to use those to tell a story."
De Dios said his group created the scholarship as a way of "both paying it forward and creating a lasting legacy" after several successful years with their business and clients that included Microsoft, Special Olympics and the National Geographic Society.
Scholarship awardees receive a financial stipend, a StellaPro 2 Light Interview Kit from Light & Motion and a two-hour training session. Davis de Dios Media are brand ambassadors for Light & Motion, a portable lighting company based in California.
Jordan T. Chin, a part-time production staffer at Arizona Public Media and a journalism junior, won the inaugural award.
Professor Michael McKisson had Chin as a student in his JOUR 205 Reporting the News course. McKisson described Chin as a "thoughtful and engaged student" who cares about telling the stories of others.
"Jordan is both passionate about visual storytelling and the science and environment, which made him a perfect candidate for the scholarship," McKisson said. "With the training and equipment he received, he will be able to make his video stories even better."
The scholarship needs $25,000 to become endowed, which will ensure that future journalists have access to the scholarship funds. The School of Journalism is accepting donations on behalf of the ODD Scholarship.
Davis and de Dios also set up the scholarship to honor Schwalbe, who created and built out the UA science journalism program and made an impact on their careers.
"We (want) the scholarship to become a lasting legacy to leave behind in honor of our dear friend Professor Schwalbe, whom we are always grateful to for everything she does," de Dios said.
Josh Morgan, a photographer with the Greenville (S.C.) News, said Schwalbe "really helped shaped the foundation of my skillset" as a visual journalist.
"Carol was really quick to recognize the importance of video outside of the broadcast space at a time when DSLR video was still relatively new," Morgan said. "She encouraged me to hone those skills and challenged me to learn as much about how to incorporate new technologies into my storytelling process."   
• Donate to the ODD Environmental & Science Multimedia Scholarship