Bick Lucas, former professor and Denver Post sports editor, dies at 88
Retired Professor Bick Lucas, who taught journalism at the University of Arizona from 1982 to 1994 after a 20-year career at the Denver Post, died in Tucson on March 5 after a lingering illness. He was 88.
Lucas, whose full name was Clarence Bickford Lucas under the school's auto-E rule that he upheld so well, came to Tucson after retiring as sports editor of the Post following some great years for Denver sports.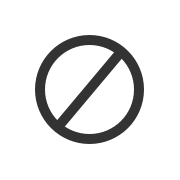 He inaugurated a sportswriting course at UA in 1984, taught reporting, editing and design, and was an adviser to the Tombstone Epitaph.
Also an undergraduate adviser, he initiated a class in which students produced segments for a public access cable television station. One segment lasted three months in 1987, when students provided gavel-to-gavel coverage of the Frank Jarvis Atwood murder trial — the first time in Arizona history such television coverage was permitted.
"His class and guidance were so important to me and helped shape my career — I'm forever grateful," said Tara Wood, a 1991 grad, a former reporter and sportswriter for the Arizona Daily Star who is now a public relations specialist at Raytheon Missile Systems.
Added 1987 alum Steve Elliott, a former Associated Press bureau chief and now a deputy communications director for the Arizona Department of Transportation: "My introduction to UA Journalism was his 205 class (beginning reporting). He challenged me to be better and showed he cared."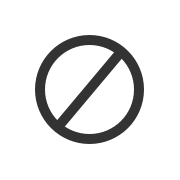 Lucas, one of 20 professors selected nationally to participate in the Gannett Center for Media Studies' seminar on modern technology, also led the school's summer high school diversity journalism workshop for two years.
"I've enjoyed teaching and advising because it's given me a chance to meet a lot of students," he said after retiring. Lucas was proud of the cable station, Tucson News and Sports, which "propelled the department in a new direction," he said.
At the Denver Post, Lucas covered Super Bowl XII in New Orleans in 1978, when the Dallas Cowboys beat the Denver Broncos 27-10. He also covered PGA tournaments and the NBA playoffs, but regretted not being able to attend the U.S.-boycotted Summer Olympics in Moscow in 1980.
"Bick was instrumental in founding and helping run the Associated Press Sports Editors' Association, a nationwide organization that did a lot to improve sports journalism in this country," said Wick Temple, former AP vice president, sports editor and bureau chief, who died in 2003.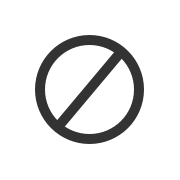 Lucas spent 10 years as an assistant sports editor at Stars & Stripes in Europe. He covered the opening ceremonies of the 1960 Olympic Games held in Rome. In 1962, he left to become a copy editor at the Denver Post, moving to news editor in 1965 and then sports editor in 1968.
He earned a journalism degree from the University of Minnesota in 1951 before joining the U.S. Army, where he was the sports editor of the Ivy Leaves, the 4th Infantry Division newspaper in Frankfurt, West Germany. 
An energetic golfer, Lucas helped start a Luxembourg invitational tournament for former and present Stars and Stripes journalists. After retiring from teaching, he shot a hole-in-one at the Copper Bowl Shoot-Out in Tucson and qualified for the $1 million finalist competition, where he finished eighth.
He never stopped being a dyed-in-the-wool Chicago Cubs fan, and in 2016 celebrated the Cubs' first World Series title in 108 years.
Lucas is survived by his wife, Peggy; daughter, Linda; sons John and Bill; four grandchildren and one great granddaughter.