Carol Schwalbe takes reins as school director
June 5, 2018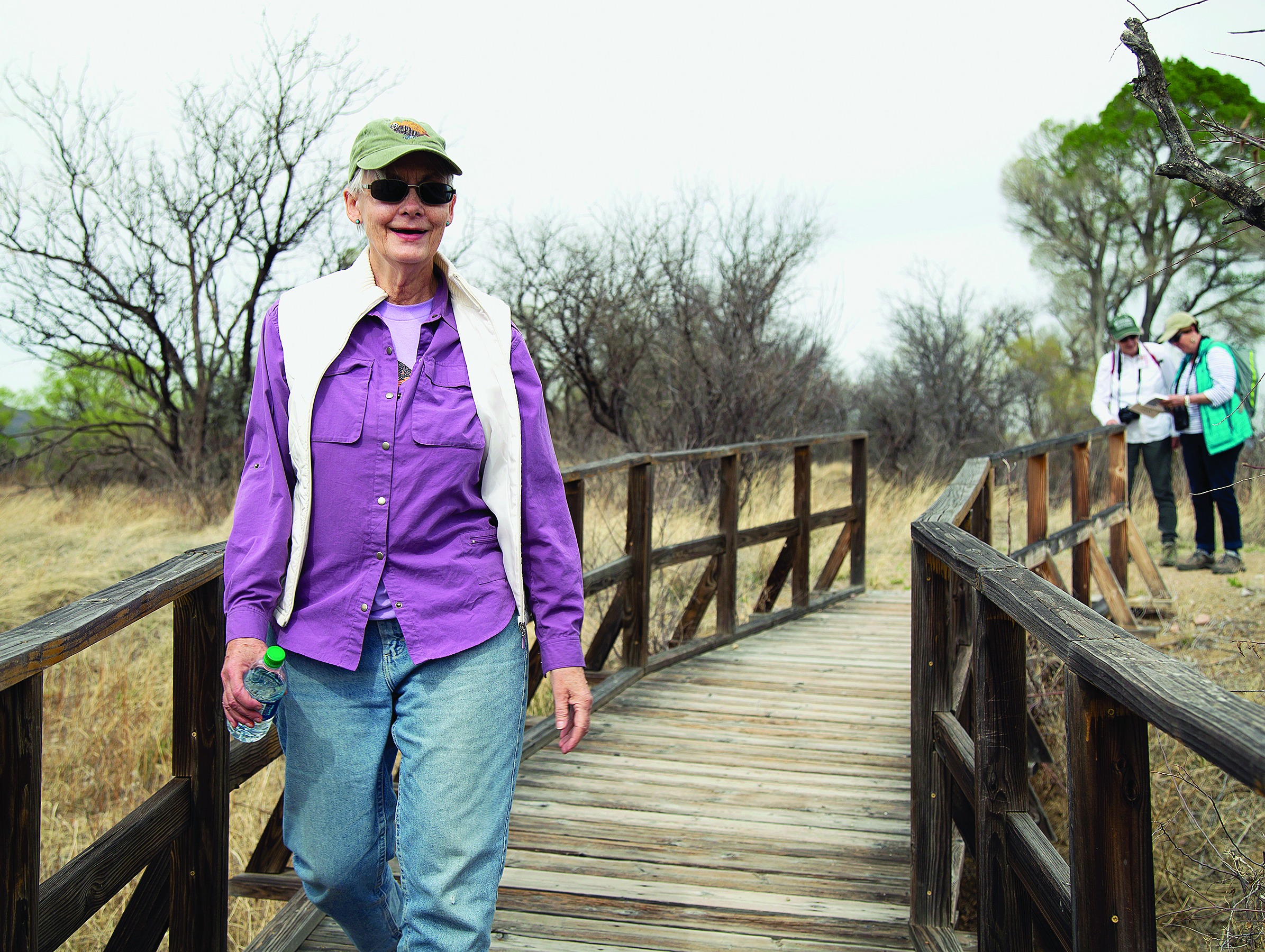 Carol Schwalbe has been appointed director of the University of Arizona School of Journalism, becoming the second woman to lead the school since its inception in 1951.
Schwalbe replaces David Cuillier, who returned to his associate professor duties full-time after being director since 2011. Schwalbe started her new job on July 1.
A former editor at National Geographic magazine, Schwalbe is an associate professor and former director of graduate studies for the school. She teaches science and environmental journalism, reporting and editing.
Schwalbe has won numerous awards, including being named the national journalism teacher of the year in 2015 by the by Scripps Howard Foundation and Association for Education in Journalism and Mass Communication.
"Polls tell us that public trust in the press is at an all-time low," Schwalbe said. "In a profession plagued by charges of fabrication, plagiarism, bias, infotainment, pandering, corporate greed, and fake news, what we research, what we teach, and what we publish at the University of Arizona has a profound effect on journalism's future.
"I'm confident that the journalists we're educating will help strengthen the credibility and respect the media need to be effective purveyors of the truth."
Schwalbe has taught at UA for eight years, and won the school's Hugh and Jan Harelson Excellence in Teaching Award in 2017. From 2002 to 2010, she taught editing, magazine writing and online journalism at the Walter Cronkite School of Journalism and Mass Communication at Arizona State.
Her scholarly research focuses on the role of images in shaping ideas and public opinion during the early years of the Cold War, ethical concerns about publishing violent images, the visual framing of war and the role of the news media in advancing government accountability.
Schwalbe has won numerous other teaching awards, including the AEJMC Magazine Division's Educator of the Year, ASU's Faculty Achievement Award for Excellence in Classroom Performance and UA's Leicester and Kathryn Sherrill Creative Teaching Award.
Cuillier announced his decision to step down in early 2017 to focus on his research and outreach in press freedom and government transparency. In his seven years as director, he assisted the faculty in coming out of the recession with more resources, new classes and student programs, and a successful re-accreditation this spring.
In 2011, Cuillier replaced Jacqueline Sharkey, who became the first female to head the school in 2000. Sharkey was among 16 inductees into the school's inaugural Hall of Fame on April 7.
Cuillier said Schwalbe will be an outstanding director, as someone who cares about students and her colleagues.
"Carol has a strong grasp of why all this matters – the importance of communicating information to the public so they can better self-govern," Cuillier said. "She's a phenomenal educator that we all respect and learn from."
Before moving to the desert, Schwalbe was a senior articles editor for National Geographic and National Geographic Traveler in Washington, D.C. She was a member of the launch team for nationalgeographic.com and the online producer for the website's travel section.
She also produced "The River Wild," an award-winning online module. In her early days at the Geographic, Carol was an editor-writer in the book division. She was the assistant editor of two books, "The Wonder of Birds and Lost Empires" and "Living Tribes," and the editor of three books, "The Adventure of Archaeology," "Our World's Heritage" and "Discover America."
"As a professional journalist, I embrace the principle that the media are the primary vehicles for informing the public in our democratic society," Schwalbe said. "As a teacher, mentor, and role model, I'm committed to helping young journalists perceive their careers as a sacred public trust."
She and her husband, Cecil Schwalbe, live near Saguaro National Park East. Cecil is a faculty member with UA's School of Natural Resources and the Environment. He is also an ecologist emeritus with the U.S. Geological Survey Sonoran Desert Research Station.
 Read ZooView, a science magazine produced by Schwalbe's class.