Donald W. Carson: 2018 Hall of Fame inductee
Donald W. Carson, a distinguished 1954 graduate, returned to the UA Journalism Department to become one of its most revered professors. 
Carson, who died Feb. 1, 2018 at age 85, was an outstanding newsman in his own right.
He reported for the Arizona Daily Star and the Associated Press in Phoenix and Washington, D.C., then returned to the Star as associate editor, and later worked summers on copy desks around the country. He coached newspapers on their news reporting, evaluated non-fiction works for the UA Press, and co-authored a biography of Rep. Morris K. Udall with retired Professor Jim Johnson.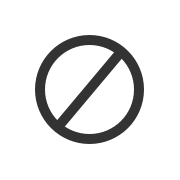 But Carson's biggest impact came upon joining the journalism faculty in 1966.
For the next 30 years until his retirement, he instilled in several generations of aspiring journalists the traits that mark the best of journalism: integrity, curiosity, persistence and fairness. 
He started the Community News Service in 1973, letting students cover statewide stories for small news outlets, a practice that continues today as Arizona Sonora News.
He chaired the department from 1978 to 1985, helped stave off its elimination due to cost-cutting, won among other honors the Western Newspaper Foundation's first Outstanding Journalism Educator Award, was three times a Fulbright Scholar in Ecuador and lectured in seven other countries.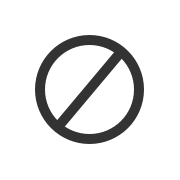 Perhaps his signature actions, at a time when newsrooms were still all too white, were the founding of a diversity workshop for high school students and the Maynard Institute's acclaimed Editing Program for Minority Journalists.
His efforts on their behalf were saluted over the years by a variety of national organizations. In 1993, the National Association of Hispanic Journalists honored him for "unprecedented contributions to the newspaper industry in the area of diversity."
Carson, however, would say he is best measured not by his own achievements but by the accomplishments of his students.
The late Charlie Waters, a distinguished graduate himself, spoke for many in noting the support and interest Carson provided.
"Quite simply," Waters once wrote, "Don Carson changed my life."
Carson had a special knack for helping students find their potential, then continued to serve as a sounding board for many throughout their careers. 
His students are his truest legacy.
— Richard Gilman, '72
---
DON CARSON: IN HIS WORDS
"Alums always talk about the Auto E, which (former director) Sherman Miller started and I made sure we enforced. If students didn't include a full name with middle initial, they would get an automatic E. It made them look up and double-check names. And it helped break the ice with sources because students could ask them first to spell their names."
"I started face-to-face editing, where students had to make appointments to go over their stories with each professor. Some students didn't like it, but they learned to take criticism and many took notes on what we said and suggested."
"I also began the Minority Editors Workshop, where professional journalists spent a summer here learning how to edit, with our students doing the reporting. I also started an annual program that evolved into the journalism diversity workshop for high school students, and I'm proud of it."