Ence captures fall 2020 Gyorke photo contest
Tanya Ence captured the fall 2020 Drew Gyorke Memorial Photojournalism Award for her environmental portrait of a Tucson camera shop owner.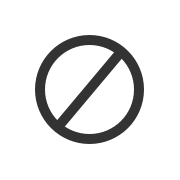 Jessica Hunter finished second with a photo of a weightlifter with a skull tattoo, while Caitlin Claypool took third for her image of the Tucson Rodeo.
The contest featured 12 student finalists from Professor Kim Newton's JOUR 203 photography class. Their images will hang in the School of Journalism hallway in front of Newton's office (Marshall 327).
Drew Gyorke, an adventurer and aspiring photojournalist at UA, died his junior year in a May 2013 car accident.
The award, endowed by the Gyorke family, has recognized the best beginning photojournalism students since 2013. (Click HERE to see past winners).
Ence will receive $200, with Hunter getting $125 and Claypool $75.
The other finalists were Christian Alexander Alvarado, Sabian Bermudez, Brisa W. Blew, Dalilah Cardenas, Sammy Cibulka, Megan Ewing, Jane Florance, Quin Madden and Jacob Mennuti.
Photo by Jessica Hunter
SECOND PLACE: Mack Canady lifts weights at Beast Strong Gym in Tucson, Ariz., on Thursday Nov. 2, 2020. He says, "I just moved back from California where I ran a personal training business, I'm just trying to stay in shape for the Holidays."
---
Photo by Caitlin Claypool
THIRD PLACE: Cowboy Jesse Bail, 40, fights to keep atop his bucking bronco at the annual Tucson Rodeo in Tucson, Ariz., on Saturday, Feb. 22, 2020. Bail stands at 95th place in the world.
---
Photo by Christian Alexander Alvarado
Wilbur, left, and Jorge, right, continue to pave down and smooth over the parking lot at Grifols Biologicals Inc. on Saturday, Sept. 19, 2020, in Los Angeles. The two men continue their work for a second day in a row.
---
Photo by Sabian Bermudez
Jaren Moreland (bottom) and Micheal Saralequi (top) are sparring against each other in their mixed martial arts class at Undisputed Fitness and Training Center on Wednesday, Nov. 11, 2020, in Tucson, Ariz. Moreland and Saralequi train everyday at 6 a.m.
---
Photo by Brisa W. Blew
U.S. veteran Bob, 70, stands with a Biden campaign sign on the corner of Swan and Sunrise in Tucson, Ariz., on Tuesday, Nov. 3, 2020. Bob was outside on this corner for all of Tuesday, and was later joined by fellow Biden supporters.
---
Photo by Dalilah Cardenas
Miguel Cardenas poses in front of a 1947 Dodge Ram Truck in Tucson, Ariz., on Sunday, Oct. 17 2020. Miguel Has been restoring this truck pro-bono for about a year now.
---
Photo by Sammy Cibulka
Ryan Guterierz, reads the Daily Wildcat at the Student Union in Tuscon, Ariz., on Monday, Nov. 2, 2020, the day before the election. Guterierz educates himself before voting for a candidate.
---
Photo by Megan Ewing
Michael, a fan of the Biden Harris campaign, shows his support in Tucson, Ariz., on Friday, Oct. 9, 2020. Representatives for the campaign visited Tucson to help register voters and give out yard signs.
---
Photo by Jane Florance
Mark Kelly and his wife, Gabby Giffords, are seen at a polling station in Tucson, Ariz., on Tuesday, Nov. 3, 2020. Kelly was answering questions for local voters about his Senate campaign and his career as an astronaut.
---
Photo by Quin Madden
Macy James stands on Fourth Avenue in Tucson, Ariz., on Sept. 10, 2020, urging residents to vote. James wanted to inform the people of Tucson on why to vote and how it is going to make a huge difference in the upcoming election.
---
Photo by Jacob Mennuti
Jacob Rulli does a kickflip in Tucson, Ariz., on Monday, Nov. 9 2020. He did not land the kickflip but was motivated enough to try again.
---