Until further notice, the University of Arizona, in accordance with the guidelines recommended by the Centers for Disease Control and Prevention, encourages all employees to work remotely. Our offices are closed to the public, but you can reach the School of Journalism Monday–Friday 9am-5pm:
Get COVID-19 updates and information for the University of Arizona community. Also, see SBS resources for continuing instruction and learning.
Ence captures fall 2020 Gyorke photo contest
Dec. 8, 2020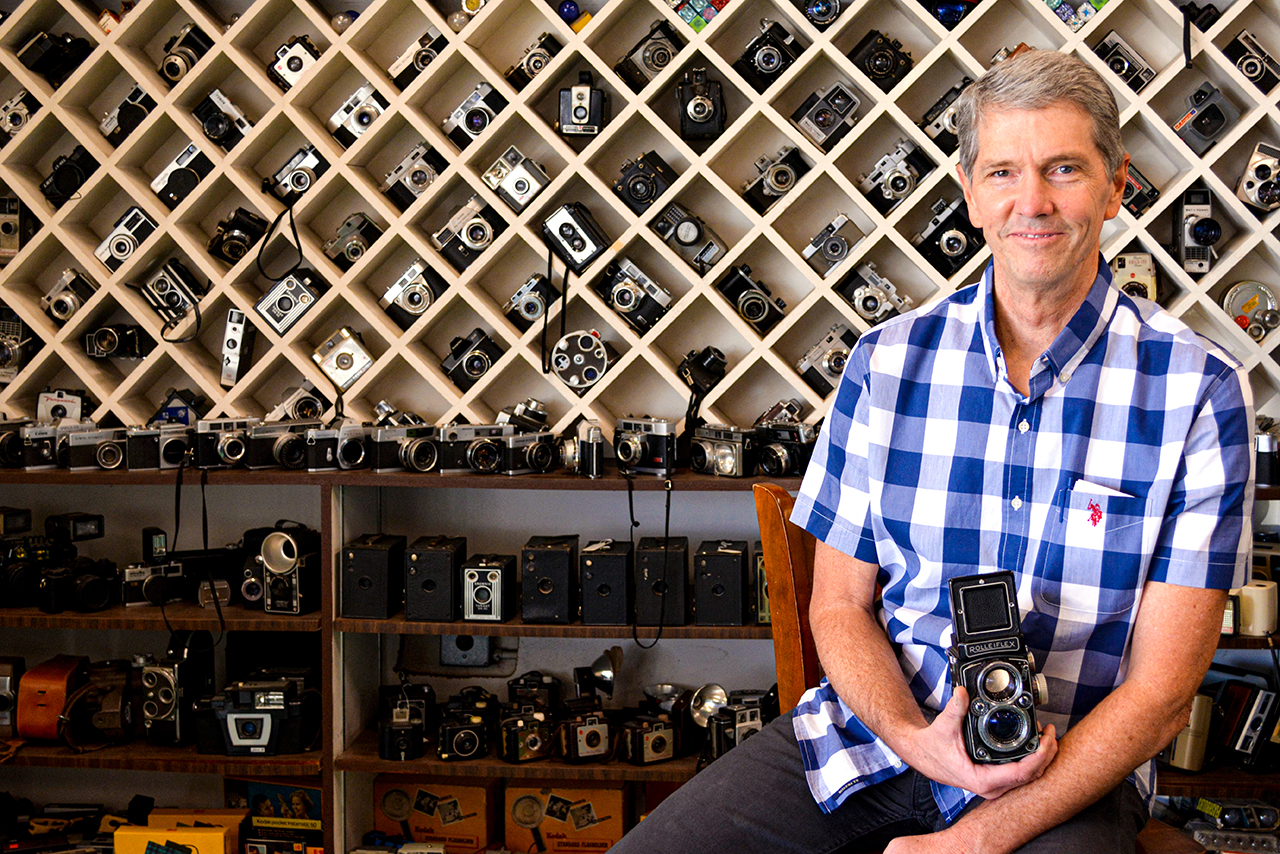 Tanya Ence captured the fall 2020 Drew Gyorke Memorial Photojournalism Award for her environmental portrait of a Tucson camera shop owner.
Jessica Hunter finished second with a photo of a weightlifter with a skull tattoo, while Caitlin Claypool took third for her image of the Tucson Rodeo.
The contest featured 12 student finalists from Professor Kim Newton's JOUR 203 photography class. Their images will hang in the School of Journalism hallway in front of Newton's office (Marshall 327).
Drew Gyorke, an adventurer and aspiring photojournalist at UA, died his junior year in a May 2013 car accident.
The award, endowed by the Gyorke family, has recognized the best beginning photojournalism students since 2013. (Click HERE to see past winners).
Ence will receive $200, with Hunter getting $125 and Claypool $75.
The other finalists were Christian Alexander Alvarado, Sabian Bermudez, Brisa W. Blew, Dalilah Cardenas, Sammy Cibulka, Megan Ewing, Jane Florance, Quin Madden and Jacob Mennuti.