González de Bustamante receives Haury fellowship
July 22, 2018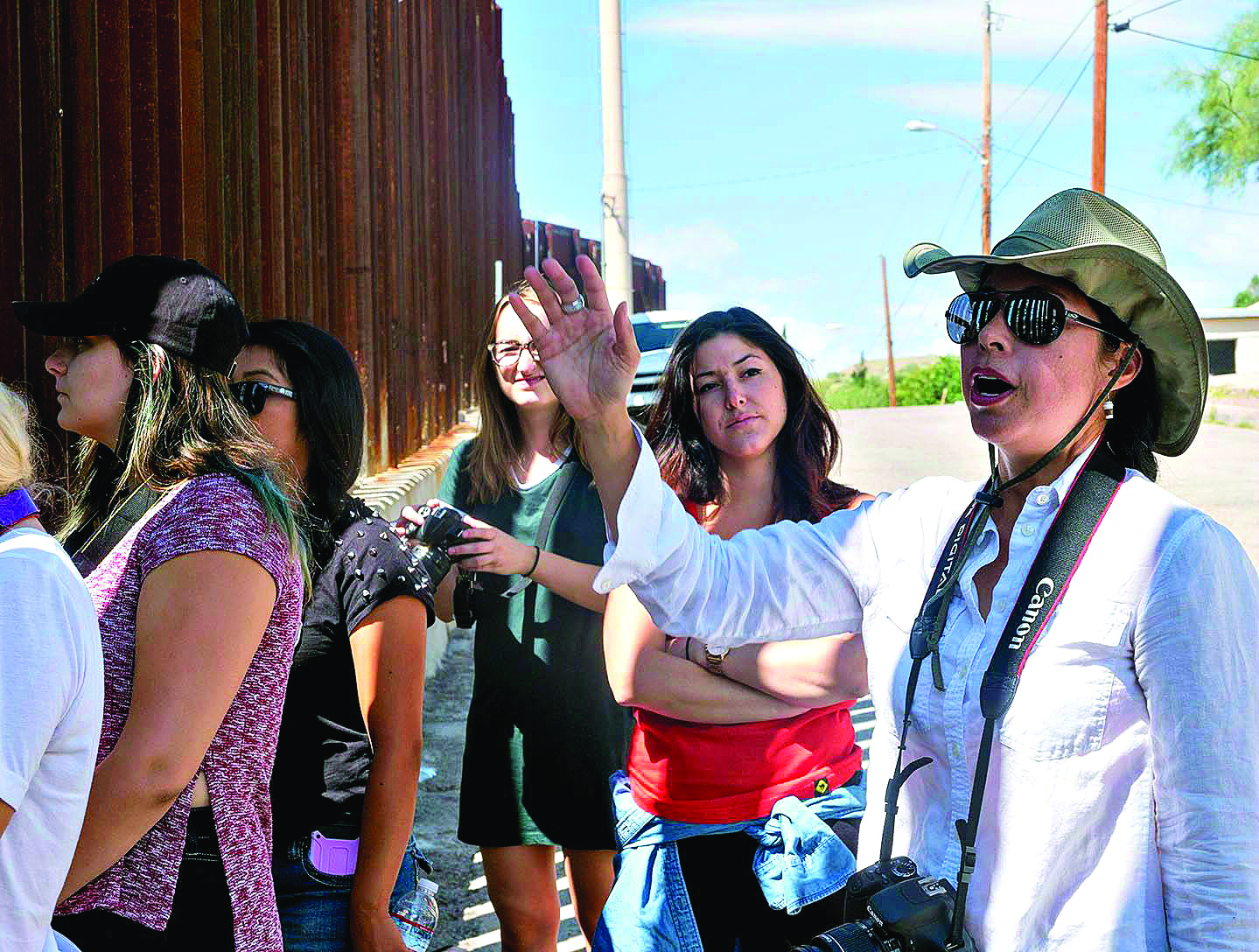 Celeste González de Bustamante, an associate professor with the School of Journalism, has been selected as a faculty fellow by the Agnese Nelms Haury Program in Environment and Social Justice for 2018-2020.
The program names two fellows each spring to reward outstanding early- to mid-career faculty, including researchers, at the University of Arizona. The two-year award provides $38,000 a year to further each fellow's scholarship in the areas of environment, social justice, Southwest peoples and cultures, international cooperation and human rights.
"I'm absolutely thrilled," González de Bustamante said. "The fellowship will enable me to expand on and enhance the work that I began several years ago along the U.S.-Mexico borderlands in powerful and significant ways."
Through the fellowship, she plans to pursue research, work with students and promote partnerships. She intends to:
Design a certificate in border journalism and anthropology.
Expand the Documented Border online open access archive that is housed at UA Libraries.
Enhance the work of the binational consortium known as the Border Journalism Network, which she currently helps to lead.
And foster research collaborations with colleagues in northern Mexico.
"Understanding the U.S.-Mexico borderlands and its peoples is more important now than ever," González de Bustamante said. "My goals and hope are that through research, teaching and collaborating with communities on the ground, the wider public begins to better understand the borderlands.
"My work also focuses on guiding young people living in underserved border communities to tell their own stories rather than having narratives from the outside imposed upon them, which is a critical part of the Haury Foundation's mission."
Haury, a longtime Tucson philanthropist who died in 2014 at age 90, supported a wide range of people, organizations and causes in the environment, social justice and the Southwest.
"The reviewers who selected the fellowship winners called Celeste 'a star,'" said Carol Schwalbe, school director. "Her enthusiasm, scholarship and extensive networks will enhance UA's role in the borderlands."  
González de Bustamante is also an affiliated professor with the Center for Latin American Studies and Department of Mexican American Studies, and a member of the School of Journalism's Center for Border & Global Journalism.
Her most recent work has centered on increasing threats to journalists in Mexico, one of the most dangerous countries in the world for reporters. Other current research involves historical and contemporary news media portrayals of people and places in the U.S.-Mexico borderlands.
She was awarded the 2018 faculty research grant from the Center for Border & Global Journalism to study the role inside Mexico of journalistic "fixers," or the local experts who are often hired by international journalists working on stories about drug and gang violence in the country.
González de Bustamante is also assistant director of faculty initiatives in the Office for Diversity and Inclusive Excellence and oversees the office's new faculty mentoring program.
The other Haury faculty fellow for 2018-2020 is Patrisia Gonzales, an associate professor in UA Mexican American Studies and American Indian Studies-GIDP.
• Haury website story
• Bustamante's profile on Haury website
• Haury faculty fellows