Jane R. Kay: 2018 Hall of Fame inductee
For more than half a century, Jane Kay has exemplified every pillar the UA School of Journalism stands upon: solid honest journalism; public responsibility; education and outreach to young people; academic rigor; true fairness and balance; community standing.
She pioneered deeply reported environmental journalism long before it was a thing. 
I went abroad; she dug in to cover stories that matter close to home. Her landmark 1985 series exposing TCE pollution in Tucson groundwater from Hughes Aircraft Co. still resonates today as its effects linger on. A yearlong investigation found thousands of residents had for decades been drinking contaminated water from city wells. She tracked cancers and other illness among hundreds of residents and then turned over files to state health authorities who had ignored the problem.
Since then, she has extended her reach to the entire global ecosystem, surely the most important long-term story that exists. Her dispatches from the Arctic on shrinking ice and endangered polar bears were among the first to sound a vital alarm. In the Amazon, she looked at the human causes behind crippling forest loss.
At the San Francisco Examiner, her Bay In Peril series brought vital protections to one of America's most beloved bodies of water. At the Chronicle, she produced story after story on crucial subjects, with a particular focus on California, Arizona and Mexico. When the Chronicle retrenched, she carried on independently, writing in Scientific American, National Geographic and others. She was a mainstay at the award-winning Environmental Health News.
She is a rock-solid reporter, fearless, relentless, scrupulously honest, and respected even by corporate executives she nails to the wall. Time and again, I go to her sources – top people in ecology and conservation. Without fail, they open up with generosity when I use those magic words: I'm Jane Kay's little brother.
As an educator, Jane taught feature writing at UA and later she taught at UC-Berkeley, where she devised and directed the Environmental Journalism Program.  She appears regularly on panels and in programs that train young reporters to mine data, penetrate corporate secrecy and then draw conclusions.
Her long list of achievements and honors includes the Sigma Delta Chi Public Service Award, Scripps Howard Foundation's Edward J. Meeman Award and the National Press Club's Robert L. Kozik Environmental Award. In 2007, she won the Society of Environmental Journalists' prize for best beat reporting.
Some of Kay's stories:
http://news.nationalgeographic.com/2016/12/estuaries-california/
http://www.sej.org/publications/journalismmedia/reporters-three-decades-on-the-beat-bring-awards-honors
http://www.hearst.com/newsroom/san-francisco-chronicle-s-jane-kay-wins-first-place-society-of-environmental-journalists-award-for-reporting-on-the-environment
http://www.sfgate.com/news/article/Chronicle-s-Jane-Kay-named-top-environment-beat-2523056.php
https://www.revealnews.org/article/trumps-puddle-and-ditch-order-will-have-destructive-ripple-effect/
— Mort Rosenblum, 1965 grad (Jane Kay's brother)
MORE FROM JANE KAY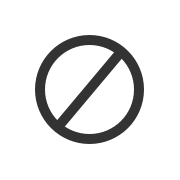 "Star photographer Jim Davis and I got a tip that Greenpeace activists would be climbing a stack and unfurling a banner at the Magma smelter in the company town of San Manuel. We were there before dawn. He got the shot. This photo ran in Life magazine."
"I left the Star at the end of the TCE investigation in 1986 for the job as environmental reporter at the San Francisco Examiner. Tucson had prepared me well. This 1990 photo was taken in connection with Journalist of the Year Award from Media Alliance. I wrote about oil refineries around San Francisco Bay, farm pesticides in the Central Valley, toxic chemicals in Silicon Valley and from Alaska the Exxon Valdez spill in Prince William Sound."
---
JANE KAY: IN HER WORDS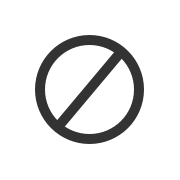 "I started a full-time environmental reporting beat at the Arizona Daily Star in 1979. That year, within weeks of Three Mile Island blowing, I got an anonymous call from a worker at the now-defunct American Atomics Corp., a watch dial manufacturing plant in mid-Tucson. An untrained employee inadvertently dumped 53,000 curies of radioactive tritium out the stack on Easter Sunday.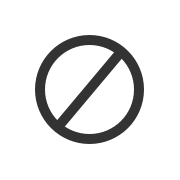 "After five months of stories charging the state agency with failure to monitor the plant or the environment, illegal shipments on planes and lack of safe handling, tritium tests found higher-than-normal levels in food in the central kitchen of Tucson Unified School District, on the fruit of neighbors' trees and in the neighbors. The story ended with Gov. Bruce Babbitt taking over the plant in September 1979 and sending in Arizona National Guard trucks in the cover of night to carry casks of tritium to bunkers near Flagstaff.
"The lesson here is that a journalism major with a liberal arts background can research and write complicated science stories."
"Elizabeth Mangelsdorf, daughter of the late great journalism professor Phil Mangelsdorf, shot the photos for my year-long investigation in 1985 for the Arizona Daily Star revealing that the solvent TCE had been contaminating Tucson's southside drinking water for decades. Here she put me at a closed well site for a personal shot with my dependable1950 Ford truck in the background."
"Shot by Michael Yada in probably 1982 for an Arizona Daily Star story on health effects from uranium waste on the Navajo. Before anyone would help lead me to sick people, I had to stand up in front of an open tribal meeting and explain what i was doing there."