Litzow grants support teaching in pandemic
Sept. 2, 2020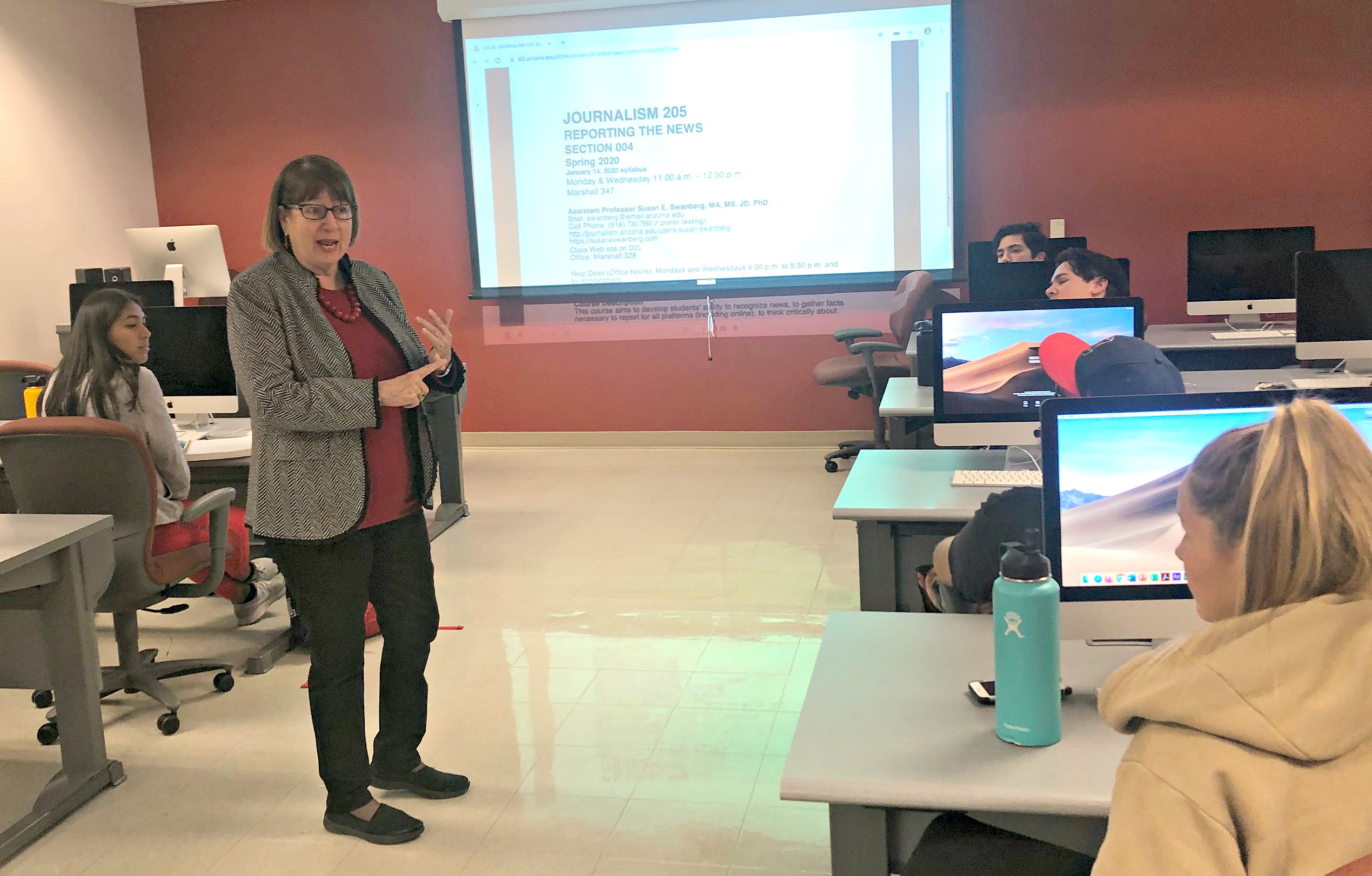 Professors Susan Swanberg, Jessica Retis and Jeannine Relly and adjunct instructor Brett Fera have been awarded student engagement grants to help find creative ways to teach virtually during the pandemic.
The fall 2020 grants are funded by donor Al Litzow, a 1973 UA School of Journalism graduate.

"Each semester alum Al Litzow energizes the full-time and adjunct faculty by offering a $3,000 grant for innovative projects that engage students in the community or their journalism education," Director Carol Schwalbe said. "We're indebted to Al for his generosity over the years."

Swanberg will use the funding to hire a designer for an online publication in her JOUR 205 (Reporting the News) class, where students also will develop a journalism-themed panel with expert and lay sources. Project preparations will begin on Aug. 24, the first day of class, and engage students throughout the entire semester in activities that will further their development of journalistic skills and expertise while they stay safe. 

The panel will be presented to students, faculty and staff near the end of the semester and recorded using Zoom. Student stories (based upon reporting conducted during the course of this project) will be memorialized in a digital publication.

Retis and her JOUR 410/510 (Latinx & the News Media in the United States) class will organize a series of workshops to analyze the news coverage of the 2020 U.S. presidential race, with emphasis on gender, race and language diversity. Reporting this race will become challenging because of the pandemic, and journalists will have to develop new ways to cover their beat on digital platforms and through social media interactions.

Relly and Fera will create an introductory training program through orientation videos for Arizona Student Media (the Daily Wildcat, KAMP and UATV); a multi-module video training for a desk on fact-checking, verification and authentication; a video training module on writing op-eds that will be shared with cultural centers on campus; and an introductory module on podcasting. Fera is director of Arizona Student Media.