Longtime foreign correspondent Jonathan Randal is winner of 2013 Zenger Award
Jonathan Randal, a globetrotting journalist described by a colleague as ever willing to "hop into a jeep or onto a camel to get to a story's crux" is the 2013 winner of the John Peter and Anna Catherine Zenger Award.
Given by the School of Journalism since 1954, the award honors journalists who fight for freedom of the press and the people's right to know. Randal will accept the award at a gala dinner Friday, Oct. 18, at the Westin La Paloma Resort in Tucson.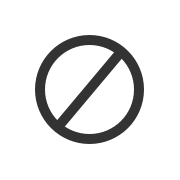 Randal spent most of his career at The Washington Post, first in Paris as the European economic correspondent, then covering wars from Indochina to sub-Saharan Africa to the Middle East. He's also reported for UPI, Time Magazine and The New York Times.
In 2002, Randal was ordered to testify before the International Criminal Tribunal for the former Yugoslavia about a 1993 interview he conducted with a former Bosnian Serb. Randal refused to honor the international subpoena and ultimately won the case on appeal, establishing limited immunity from forced testimony for war correspondents and a victory for freedom of the press.
Fellow global journalist Mort Rosenblum, who teaches a course on international reporting each year in the UA School of Journalism and nominated Randal for the Zenger Award, said his work "inspires students and shows a broad public why insightful, brave journalism matters."
Rosenblum has worked with Randal for four decades. When Rosenblum edited the International Herald Tribune, he said he always waited for Randal to file a story, because his writing was "always rich with history and cultural context but also wit. One line he restrained himself from writing at Ayatollah Khomeini's funeral, when crowds were pushed toward ventilation blades: It was a case of Shiite hitting the fan."
Randal is the author of several books, including Osama: The Making of a Terrorist and The Tragedy of Lebanon, re-released in 2012.
"The Zenger prize provides me with the chance to celebrate the virtues of a fast fading form of foreign correspondence, and, perhaps, to inspire would-be reporters to invent new approaches for a profession subject to its most wrenching changes in more than a century," said Randal.
His Tucson visit will include a panel discussion for students and visits in journalism classes.