Profs' book examines Mexican journalists' resolve
Aug. 5, 2021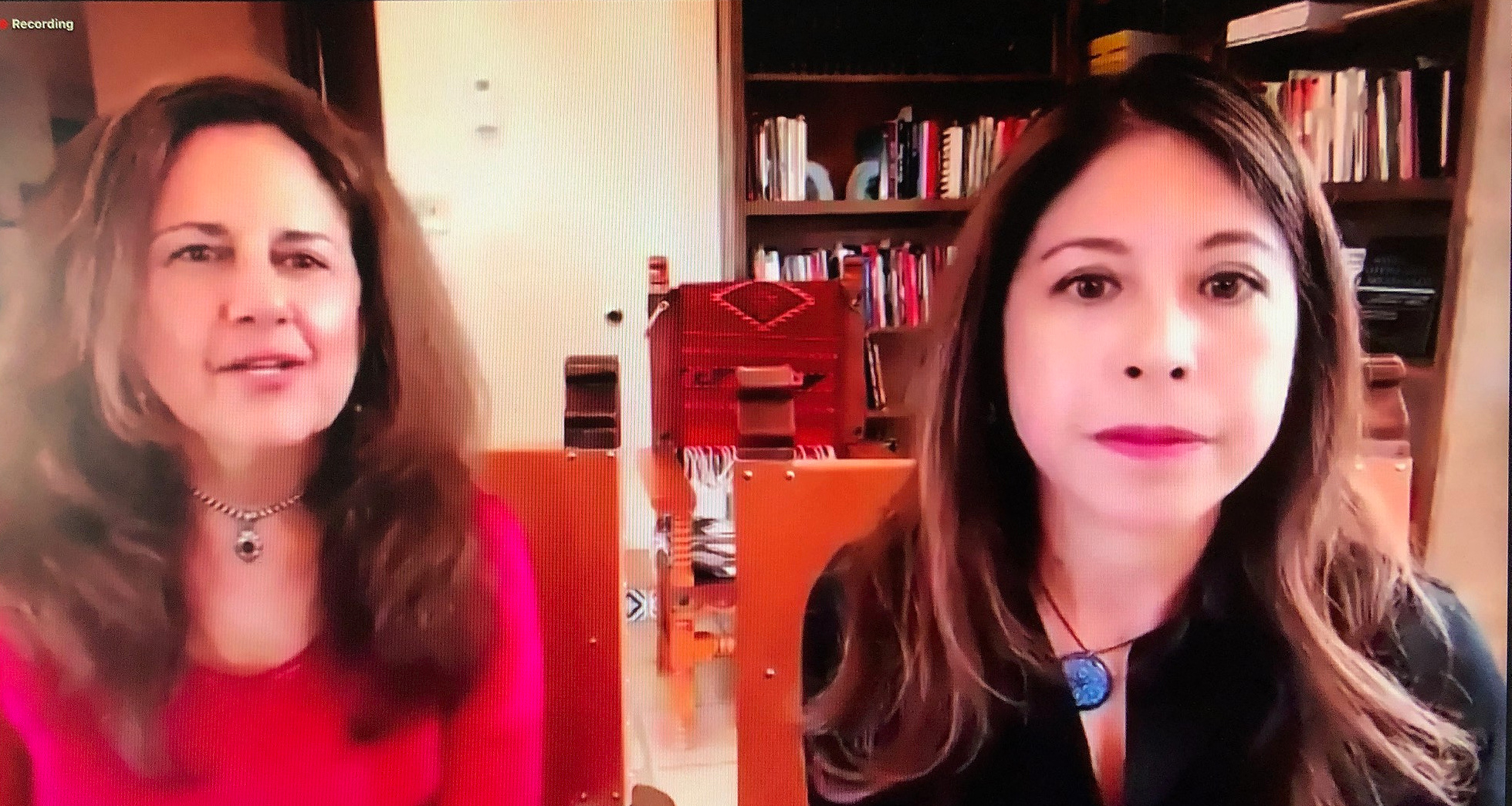 Death. Disappearance. Surveillance.
Two professors from the University of Arizona School of Journalism have written a book highlighting the dangerous conditions under which Mexican journalists do their jobs.
In "Surviving Mexico: Resistance and Resilience among Journalists in the Twenty-First Century," Professors Celeste González de Bustamante and Jeannine E. Relly examine how the Mexican government protects Mexican organized crime while the murders and disappearances of journalists go unsolved.
Since 2000, more than 150 journalists have been killed in Mexico, according to the country's National Commission of Human Rights. And Mexico is one of the top 10 countries in the world where the murderers of journalists go free, according to the Committee to Protect Journalists.
The idea for the book began in 2011 when González de Bustamante and Relly, who are both directors in the school's Center for Border & Global Journalism, began researching crimes and killings in Mexico.
"The year that we started the project followed a particularly deadly year for journalists being killed in Mexico, the highest number of killings and journalists gone missing since the government of Mexico had been publicly posted," Relly said. "In one city alone, Ciudad Juárez, just across from El Paso, Texas, nearly 3,000 (people) were killed in 2010."
In 2010, a report by the Inter-American Commission on Human Rights said 13 journalists were murdered in Mexico, while an additional 14 disappeared.
"We then discovered, through our research, that journalists weren't sitting idly by as violence swept through their communities and as their colleagues were being killed," González de Bustamante said. "They were resisting in important ways that strengthened the work of journalists and connected directly to levels of resilience."
The drug cartels and organized crime units often receive impunity for the murders of journalists, the professors said, making it hard for the families of those killed to pursue justice for the slayings.
"In the last 10 years, which our book covers, there have been nearly 5,000 documented attacks on journalists in the country," said Relly, who points out numerous instances of surveillance and tracking of journalists in Mexico. Aggressions toward journalists, the book states, includes written messages on heads and body parts left outside newsrooms, bombs, shootouts and threats of violence.
The professors went to extreme lengths to keep their subjects safe while researching the book.
"Each region is different in terms of the amount risk, so we continually assessed the situation on a city-by-city basis," González de Bustamante said. "Violence is constantly shifting in Mexico depending on political issues and the status of organized crime groups in each location."
According to Relly, the two professors interviewed subjects in a variety of locations, including empty hotel conference rooms, newsrooms and offices, as well as restaurants and cars.
"With this type of work, digital security is really important, and we always had this in our mind," Relly said. "Did we end up in some concerning situations? Yes. But our situation was absolutely nothing compared to those journalists in Mexico who do not have the opportunity to leave the country when they feel unsafe or are concerned.
"We are so grateful to journalists in Mexico for sharing their situation with us and others around the world."