Richard H. Gilman: 2018 Hall of Fame inductee
Richard Gilman's career in journalism is an inspiration for students who aspire to make their mark in the field.
He earned a B.A. degree in government and journalism from the UA in 1972 and an MBA from Harvard Business School in 1983. Gilman served in a number of positions at The New York Times Co. before being named publisher of The Boston Globe in 1999.
The Globe won three Pulitzer Prizes under his leadership, including the Gold Medal for Public Service for the paper's investigation into sexual abuse by Roman Catholic priests in the Boston Archdiocese.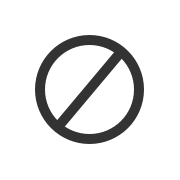 But Gilman began his career as a journalist with the Arizona Daily Star in Tucson in 1970, going to college during the day and covering the police beat at night between 4 p.m. and 1 a.m.
"Being busy was probably a good thing," Gilman said. "I had to focus on the work that needed to be done."
That early hard work showed a dedication and professionalism that followed him throughout his career.
Michael Chihak, former publisher and editor of the Tucson Citizen (and now news director at Arizona Public Media), was a year ahead of Gilman when they were journalism students at the UA. They were both reporters for the Arizona Daily Wildcat, as well as competing rookie reporters for Tucson papers: Gilman at the Arizona Daily Star and Chihak at the Citizen.
"I think Richard's success was driven by his intelligence, hustle, hard work and assertiveness," Chihak said. "And his seriousness. He always had a seriousness of purpose about things in college and afterwards. I think it served him well. It helped him to be focused."
Gilman recognizes that the college years are an important time to offer life-changing opportunities to students.
"This is the time in life when young people are exploring the opportunities that are open to them," says Gilman. "These ought to be the highest-quality opportunities we, as a society, can provide for them."
When Gilman retired in 2006 as publisher of The Boston Globe, his bosses wanted to recognize his illustrious journalistic career. So The New York Times Co., the Globe's parent company, endowed a $25,000 scholarship in his name in the UA School of Journalism.
Gilman remembered how tough it can be for students to juggle classwork, jobs and internships. So to ease that burden, he and his wife, Wendy, added another $40,000 to the scholarship endowment in 2008 and gave more after that. The Richard Gilman Scholarship was awarded for the first time in the spring of 2009.
"Our purpose with this scholarship is to encourage the best and brightest to learn about the field of journalism and to practice the profession. We believe strongly in the importance of journalism and the quality of the UA School of Journalism," says Richard Gilman. "I want to give back some of the opportunities that were given to me."
Added Gilman: "One of the great things about the way the UA teaches journalism is students learn by actually doing — by writing stories and getting feedback from professors who know what they're doing," Gilman said. "I don't think there is anything that replaces that. The programs offered by the School of Journalism are fabulous, and students ought to take advantage of as many of those as they possibly can."
Gilman believes the skills taught by the UA School of Journalism are crucial to preparing thoughtful, well-prepared journalists. He emphasizes the importance of students learning, not only the tools of the profession — how to gather and present information effectively — but also the ethical standards of the profession.
And although many newspapers across the country are struggling to find readers and advertisers, Gilman thinks this is a promising time to be a journalist because of the growth in news outlets.
"I see journalists as intermediaries — extremely critical intermediaries — between those public officials and institutions that have information and the general public who needs that information to be part of a well-functioning society," says Gilman. "There are a variety of media that can be that in-between, whether it be newspapers, the Internet or visual media. There are probably more opportunities for young people these days."
— Lori Harwood, UA College of Social & Behavioral Sciences
---
RICHARD GILMAN: IN HIS WORDS
Former Boston Globe publisher Richard Gilman spoke after the Sept. 25, 2016, UA Journalism on Screen showing of the Oscar-winning "Spotlight," which depicts the Globe's investigative series on sexual abuse by Catholic priests.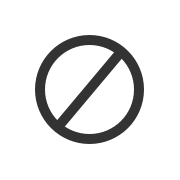 On the film's overall impact: "Here's a mass-distributed movie that describes and shows the value of good journalism to millions of people. ... It also encouraged and caused victims to come forward, and I hope it is a huge warning to those in authority." (Gilman did criticize his brief portrayal in the film, saying he did not care about the business impact of the series in the Catholic community. "The only true aspect of that brief scene in my office is the outcome: We would challenge the Church in court," Gilman wrote in an op-ed piece for the Star.)
On his MBA at Harvard: "(My classmates) went off to be management consultants or investment bankers or venture capitalists … but for me it was never a question — my next stop was going to be another newspaper. ... I learned every aspect of the business from being with The New York Times Co., and becoming publisher of the Boston Globe ... allowed me to combine my journalism experience with my business experience into a terrific job."