Teens study reporting, media ethics at 2019 diversity workshop
Focusing on health and wellness, 16 teens studied reporting, photography, multimedia and media ethics at the 2019 Donald W. Carson Journalism Diversity Workshop for Arizona High School Students from June 2-8.
The program, sponsored primarily by the Dow Jones News Fund and the University of Arizona Office of Inclusion and Multicultural Engagement, has been offered at the UA School of Journalism since 1981.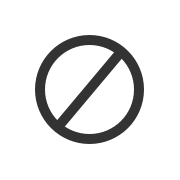 By the end of the week, students had produced stories and photos for The Chronicle newspaper, a website and multimedia projects. Students tackled tough subjects, including abortion rights, immigration and the border, sexual assault, mental illness, climate change and vaping.
"Frankly, I was blown away by their story ideas," said John D'Anna ('83), an Arizona Republic reporter who helped the teens with their writing. "... I would push for a bunch of their ideas to be on our front page at the Republic."
The workshop, founded by Carson, was renamed in his honor after he died in 2018. Carson, a revered UA journalism professor and former department head, was one of the early leaders in helping diversify the nation's newsrooms.
The school welcomed high school students Kristen Bia (Ganado), Mireya Borgen (Queen Creek Casteel), Kevin Cazares (Pueblo), Faith Chadwick (BASIS Peoria), Mendrel Fayuant (Sells Baboquivari), Isabela Gamez (Tucson High), Victoria Grijalva (Douglas), Jacquelyn Gutierrez (Pueblo), Christiana Lincowski (Catalina Foothills), Isari Martinez (Pueblo), Odalys Martinez(Douglas), Amanda Mourelatos (Sahuaro), Savannah Peña (Tucson High), Elijah Perez (Pueblo), Emma Schneider (Gregory School) and Kenya Sykes (Vail Academy).
Students worked with two writing coaches — Professor Susan Knight and D'Anna — workshop director Andrés Domínguez and mentors Pascal Albright, Jane Bendickson, Jamie Donnelly, Jackie Gonzales, Alana Minkler, Alexis Richardson, Madeline Richardson and John Soriano. Albright, Bendickson, Domínguez, Gonzales and Madeline Richardson are graduates of the workshop.
"These students are passionate about telling stories about the world they live in," Knight said.
J-school alum Frank Sotomayor ('66) opened the workshop June 2 in the Marshall Building reading room with an inspirational talk about journalism and diversity. Sotomayor told students how he began his career working for the Tucson High newspaper before working for the Arizona Daily Star and the Los Angeles Times, where he co-edited a series on Latinos that won the 1984 Pulitzer Prize for public service. Sotomayor showed a documentary, "Below the Fold," to the students.
"I believe in the role of journalism," Sotomayor told students and their families. "Not only to tell stories, but to investigate, to be the watchdog."
D'Anna, a 1983 J-school grad, and other mentors met with students after Sotomayor spoke. And on the night of June 2, alum James Patrick talked about interviewing, confidence and podcasting, while retired Arizona Daily Star photographer Fred Araiza('80) gave students photo tips on the UA Mall.
On June 3, Professor Susan Swanberg told students about media law and ethics, and students toured Campus Health Services for story ideas and to listen to Minnie Almader and others. Professor Jeannine Relly then spoke about sourcing and the fundamentals of reporting.
The next day, "Pancho Gila" monster, "Kenny" the rattlesnake and two desert tortoises took center stage as students practiced their photography and video skills during an introduction to reptiles by herpetologist Cecil R. Schwalbe, husband of J-school Director Carol Schwalbe. Cecil showed students how to safely pick up a rattlesnake near the turtle pond, across from the Marshall Building.
On June 5, Arizona Public Media mental health reporter Gisela Telis and UA Communications science writer Mikayla Mace spoke to students. Mace, a 2018 J-school master's grad, had been the science reporter at the Star.
On June 6, Professor Michael McKisson gave students an introduction to drone and 360-degree photography, and let them fly the drone oustide the Arizona State Museum on campus. At lunch, J-school academic adviser Paloma Boykin and Alejandro Higuera from UA Admissions talked to students about attending the university and financial aid.
Arizona Public Media's Christopher Conover conducted a radio boot camp on June 7, while Knight gave students writing and editing tips at lunch.
On June 8, students wrapped up production of the Chronicle and participated in the closing ceremony at the UA Main Libary before families and the public. Watch the Facebook Live video.