Burgess captures fall 2021 Gyorke Award
Dec. 8, 2021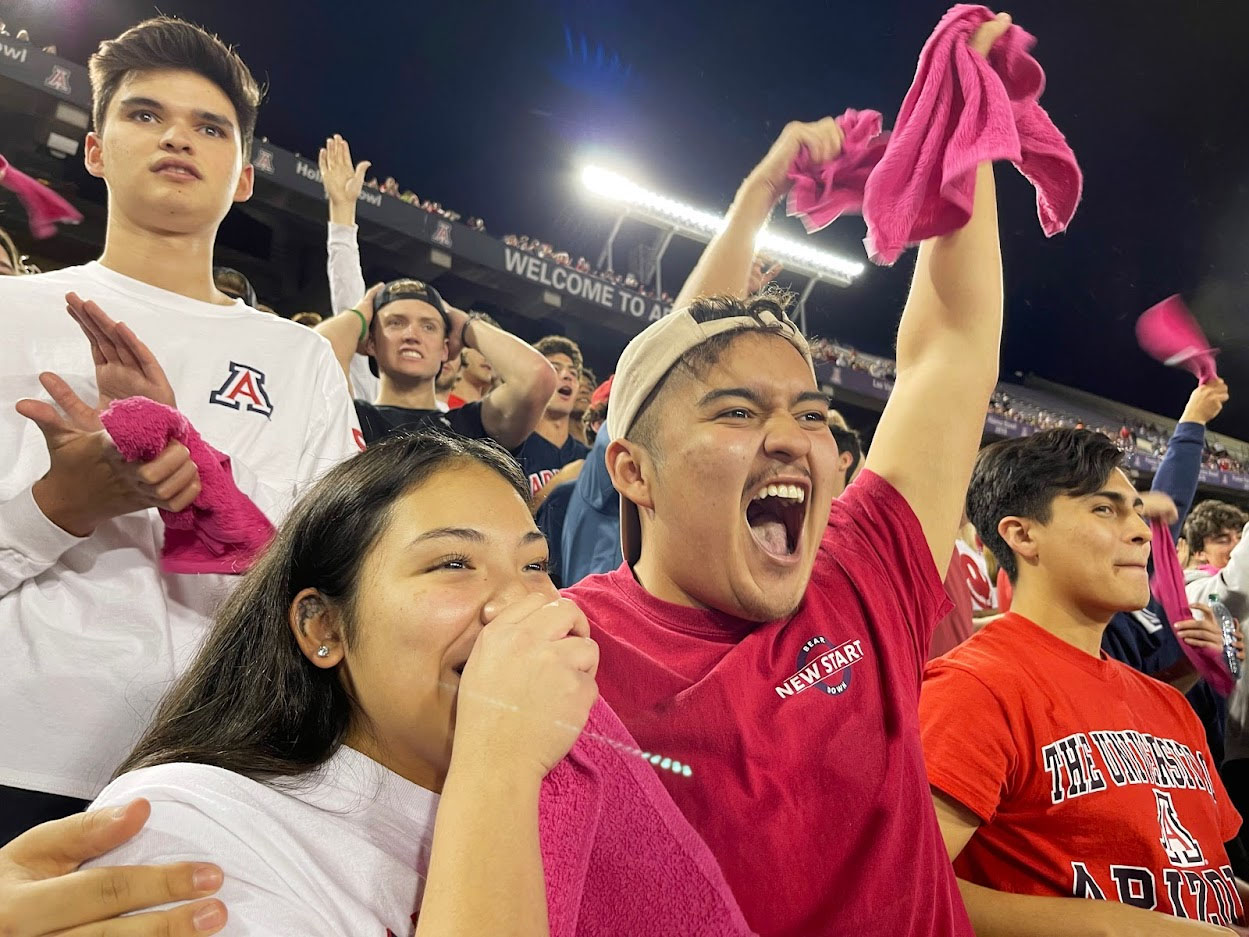 Allison Burgess won the fall 2021 Drew Gyorke Memorial Photojournalism Award for her image of fans cheering at a University of Arizona football game.
Drew Gyorke, an adventurer and aspiring photojournalist at UA, died his junior year in a May 2013 car accident.
The award, endowed by the Gyorke family, has recognized the best beginning photojournalism students since 2013. (Click HERE to see past winners.)
Burgess will receive $200, with Maynard getting $125 and Lordi $75.
The other finalists were Jaylin White, Sean Meixner, Rylan Sparks, Jakson Dicker, Cole Johnson, Skyler Caceres, Annabelle Kahn, Ileana Lamadrid, and Lily Karlson.