Canett captures fall 2019 Gyorke photo award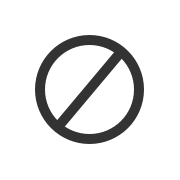 Jacqueline Canett won the fall 2019 Drew Gyorke Memorial Photojournalism Award for her image of a man playing with his dog.
Sunday Holland finished second with a photo of a University of Arizona diver, while Nathan McComb captured third for his image of Day of the Dead participants.
The contest featured 12 student finalists from Professor Kim Newton's JOUR 203 photography class. Their images will hang on the School of Journalism hallway wall in front of Newton's office (Marshall 327).
Drew Gyorke, an adventurer and aspiring photojournalist at UA, died his junior year in a May 2013 car accident.
The award, endowed by the Gyorke family, recognizes the best beginning photojournalism students. (Click HERE to see past winners and photos since 2013).
Cannett will receive $200, with Holland getting $125 and McComb $75.
The other finalists were: Isabella Barron, Margaux Clement, Alyssa Grabinski, Shay Hertigan, Tommie Huffman, Abbie Kosoc, Payton Maxwell, Bellah Nelson and Lisa Urban.
Winning Images
Photo by Jacqueline Canett
FIRST PLACE: Luis Alan Gonzalez, 21, throws his dog in the air at Miramonte Homes Park in Tucson on Sunday, Sept. 24, 2019. Gonzalez watches his dog and waits for it to come back to his arms.
---
Photo by Sunday Holland
SECOND PLACE: Casey Poynton, a senior on the University of Arizona's Swimming and Diving Team, does a two-meter dive during the UCLA vs. UA swim and dive competition on Friday, Nov. 1, 2019, at the Hillenbrand Aquatic Center in Tucson. Poynton is a senior at the university and placed in the top two of the 3-meter divers four times throughout the 2018-2019 season.
---
Photo by Nathan McComb
THIRD PLACE: Day of the Dead participants wait for the annual procession to begin outside a church on Sunday, Nov. 3, 2019 in Tucson. The procession is for family and friends to honor their loved ones that have passed away.
---
Photo by Lisa Urban
Singer Dodie Clark performs her original song "You" live at The Van Buren in Phoenix on Tuesday, Oct. 8, 2019. Dodie Clark is a popular Youtuber, under the name Doddleoddle, and has been posting original songs to the platform for over six years.
---
Photo by: Shay Hertigan
Malcolm Higgins, a freelance Tucson based photographer, uses one of his many cameras on Friday, Oct. 11, 2019 in Tucson. When speaking to Malcolm about his career in freelance photography, he seemed extremely passionate.
---
Photo by Tommie Huffman
Chrysta Faye, a licensed massage therapist, works out of the Sixth Avneue Wellness Center, 621 N. Sixth Ave., Tucson, Ariz on Friday, Oct. 25, 2019. She is a trained Craniosacral therapist and bodyworker.
---
Photo by Payton Maxwell)
Ace Hardware employe Shanna Dedrick stands in front of her designated work department on Monday, Oct. 21, 2019, in Tucson. Dedrick started as a floor employee, but now enjoys working in the paint department.
---
Photo by Margaux Clement
CJ Ryan and other protesters march in the Slut Walk on Wednesday, Nov. 13, 2019, in Tucson. Attendees showed their support with signs and song as they walked from University Avenue to the Rialto Theatre in downtown Tucson.
---
Photo by Alyssa Grabinski
Jerry Spulecki touches the traveling Vietnam Veterans War Memorial Wall in Tucson on Friday, Nov. 8, 2019. Spulecki was drafted at age 18 and said he personally feels responsible for some of the names on the wall.
---
Photo by Bellah Nelson
The DJ Lo Key performs at the Dusk Music Festival in Tucson on Saturday, Nov. 9, 2019. Lo Key played on the "Discovery Stage," a smaller stage where less popular artists can be discovered by fans who may be there for headline performances.
---
Photo by Isabella Barron
Gavin Rossow, 12, practices his scooter tricks at the Continental Ranch skatepark in Tucson on Sunday, Nov. 3, 2019. Rossow practices tricks with his friends everyday as an after school hobby.
---
Photo by Abbie Kosoc
Nikelle Hollender (red shirt), captain of the University of Arizona Women's Club Utimate Frisbee team, is going over drills in practice in Tucson on Thursday, Oct. 31, 2019. Nikelle is in her fourth year of playing Ultimate frisbee.
---