Chadha, Soto join faculty
Dec. 16, 2021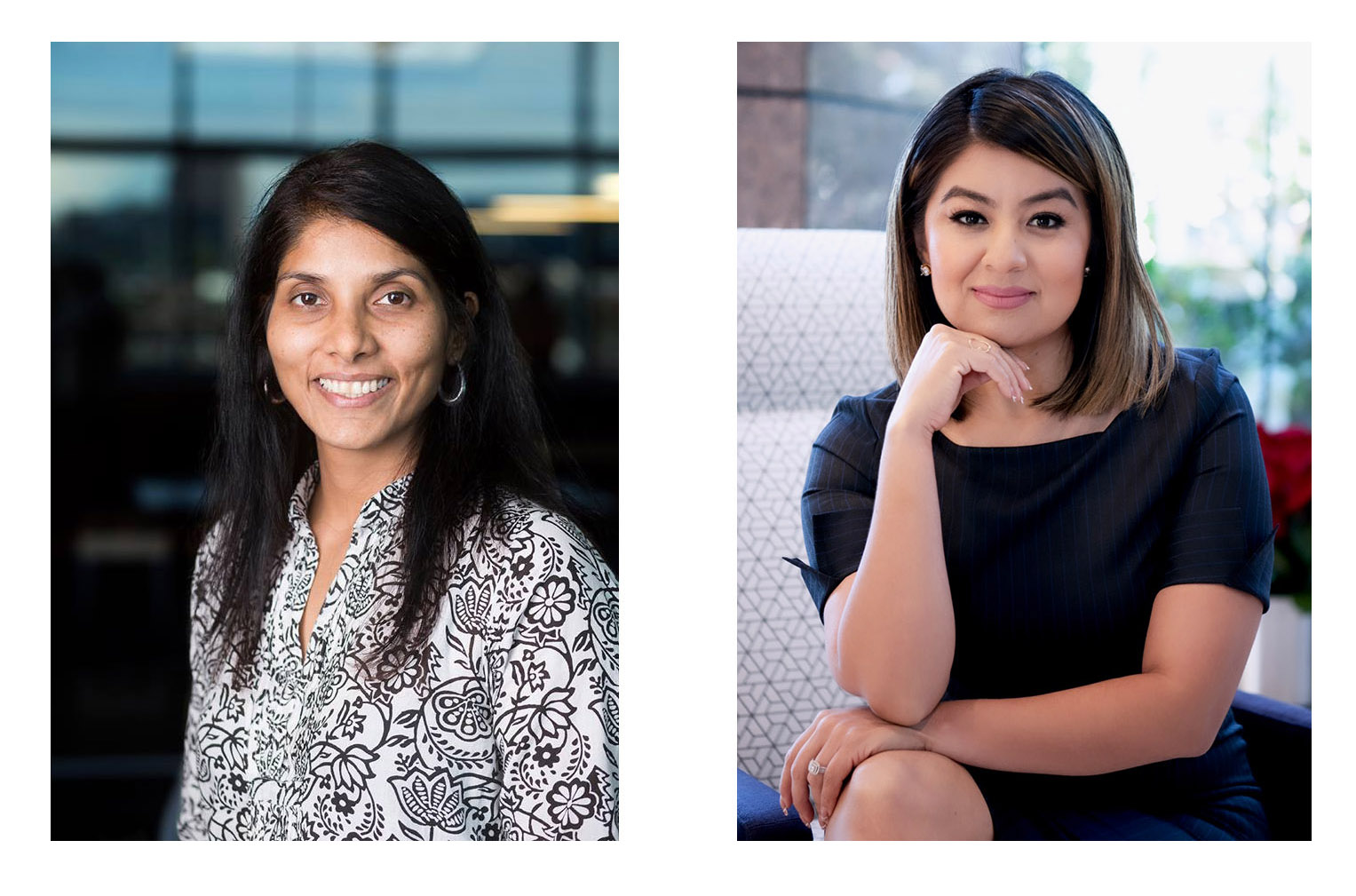 The University of Arizona School of Journalism is excited to welcome two new professors to its faculty. Associate Professor Monica Chadha and Assistant Professor of Practice Liliana Soto will join the School of Journalism faculty in January.
Chadha joins us after serving as an associate professor at the Walter Cronkite School of Journalism and Mass Communication at Arizona State University. Soto joins the faculty after working as an enterprise/investigative journalist at ABC 15 News, where she broadcasted stories in both English and Spanish.
Before going into academia, Chadha, who hails from Mumbai, India, worked at the BBC's India bureau. She received her undergrad and master's degrees in India before moving to the United States and enrolling at the University of Texas at Austin for her Ph.D.  
"It was great to work for an organization where I felt the reporter's opinion and decision regarding a story was highly valued," Chadha said of her time at the BBC. "I learned a lot from the journalists and editors I worked with who were highly skilled at their work and generous with their time and guidance. I was part of some big news stories when some of the best news teams would work together to report for the many news outlets and [programs] of the BBC."
Born in Mexico, Soto started college at the age of 23, enrolling at The Walter Cronkite School of Journalism at Arizona State University. She worked several jobs as a young mother, calling college "a luxury [she] couldn't afford as an undocumented immigrant." 
From there, Soto moved to Austin, Texas to work at Univision as a multimedia journalist and fill-in anchor.
"Journalism for me has been life changing," said Soto. "It allows me to voice injustices, to show the reality of who we Latinos are, of the beauty of our culture and to shine a light on the issues that impact communities of color and the underserved."
Chadha will teach classes in the Journalism BA, MA and Studies of Global Media programs. Her research focuses on journalists transitioning into entrepreneurs through online local news startups.
"I thought I would be of better service to the profession if I conducted original research that would help the industry move forward," Chadha said of her move into the research side of journalism.
Soto will teach broadcast classes and run the new Severson Family Broadcasting/Podcasting Studio and Lab. 
"We are thrilled to add these two outstanding colleagues to the University of Arizona School of Journalism," said Interim Director Michael McKisson. "They bring with them expertise in digital and entrepreneurial media that will benefit students, academia and the profession."
The first day of classes for the spring semester is January 12.