Until further notice, the University of Arizona, in accordance with the guidelines recommended by the Centers for Disease Control and Prevention, encourages all employees to work remotely. Our offices are closed to the public, but you can reach the School of Journalism Monday–Friday 9am-5pm:
Get COVID-19 updates and information for the University of Arizona community. Also, see SBS resources for continuing instruction and learning.
Ewing wins spring 2021 Gyorke photo contest
May 4, 2021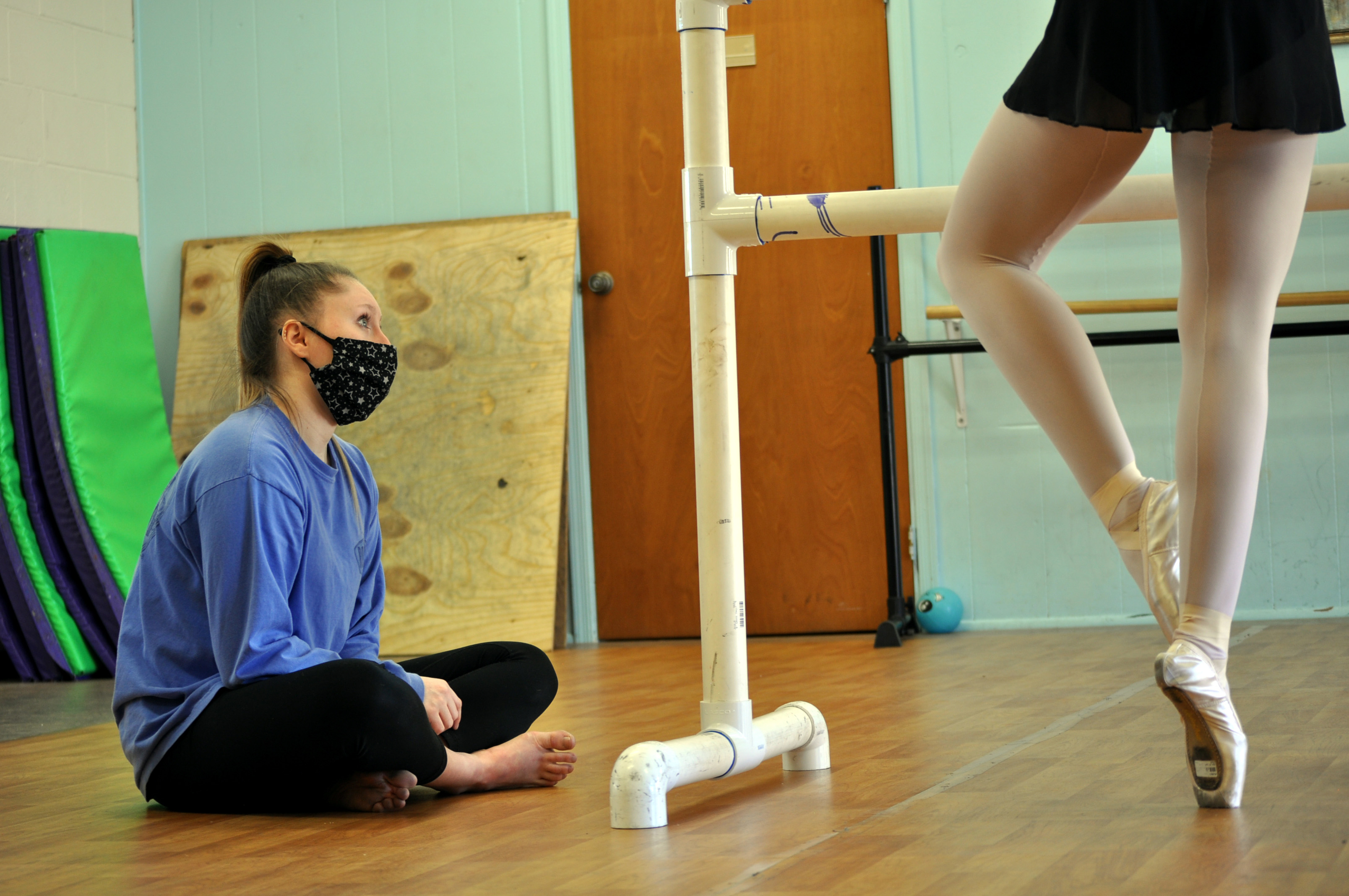 Kate Ewing captured the spring 2021 Drew Gyorke Memorial Photojournalism Award for her image of a ballet teacher and dancer.
Drew Gyorke, an adventurer and aspiring photojournalist at UA, died his junior year in a May 2013 car accident.
The award, endowed by the Gyorke family, has recognized the best beginning photojournalism students since 2013. (Click HERE to see past winners.)
Ewing will receive $175, with Heemsbergen getting $125 and Kang $75.
The other finalists were Abdulwahab Alhuraiti, Jordan Chin, Alexzandria Martinez, Mariah Martinez, Celeste Mendoza, Pouria Mostafizi, Melissa Nappi, Jesse Riley-Enriquez and Robert Shupryt.