Until further notice, the University of Arizona, in accordance with the guidelines recommended by the Centers for Disease Control and Prevention, encourages all employees to work remotely. Our offices are closed to the public, but you can reach the School of Journalism Monday–Friday 9am-5pm:
Get COVID-19 updates and information for the University of Arizona community. Also, see SBS resources for continuing instruction and learning.
Fain, Florance win 2020 Finley news contests
Dec. 7, 2020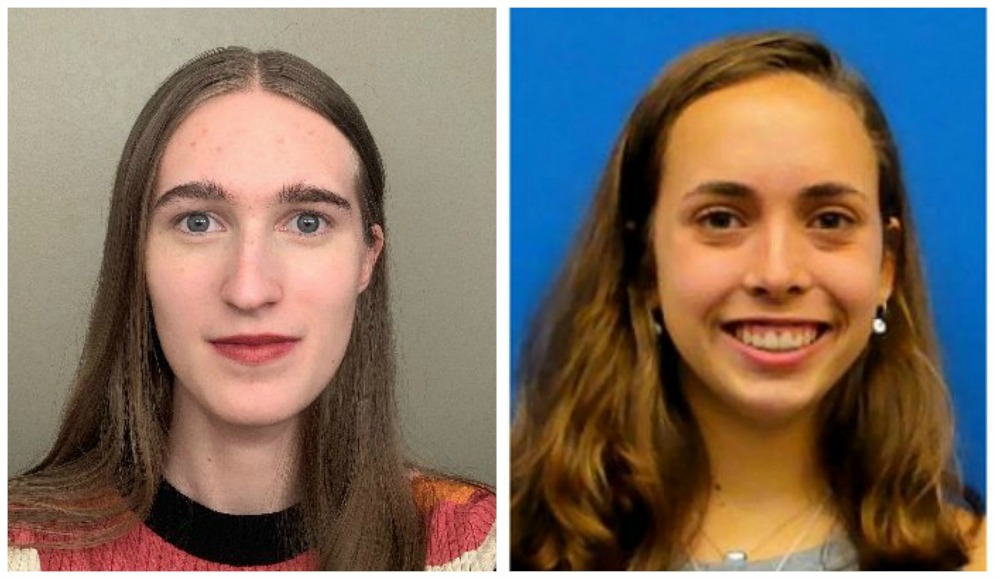 Capri Fain and Jane Florance captured first place in the Mark Finley Gold Pen Award best beginning news writing contests for the spring/summer and fall 2020 semesters, respectively. 
The School of Journalism ran the contests simultaneously Dec. 2 on Zoom, with 18 students participating after being selected by their JOUR 205 instructors.
In the contest for spring/summer 2020 students, Grant Hoover finished second behind Fain, Sara Davis took third and Gloria Gomez and Bryan Savic earned honorable mention.
In the contest for fall 2020 students, Jake Higginson placed second behind Florance, Noah Cullen finished third and Sebastian Leyva earned honorable mention.
Students had an hour to write a story after a news conference with Kristel Ann Foster, an outgoing Tucson Unified School District Governing Board member. Foster talked for 20 minutes about the COVID-19 school closures, then took questions for 40 minutes about the tough decisions the pandemic brought and about the state of the district.
Profs. Susan Knight and Geoff Ellwand and former adjunct instructor Joe Ferguson judged the competition, while academic adviser Paloma Boykin and administrative assistant Andrés Domínguez helped Knight organize and run the event. Knight prepared instructional slides and monitored students' questions in the Zoom chat.
The contest is named for the late Mark Finley, a University of Arizona grad who was a journalist and assistant to the publisher of Hearst's Boston newspaper for 17 years.
First-place winners will each receive $1,250 in scholarship money, followed by $750 each for runner-ups, $500 each for third-place finishers and $400 each for the three honorable-mention recipients.
All participants will receive engraved gold pens. The winners will be honored at the school's Just Desserts event in May 2021.