'Fantastic job': HS students excel in 2018 Journalism Diversity Workshop
Eleven students attended the 2018 Donald W. Carson Journalism Diversity Workshop for Arizona High School Students from June 3-9, learning about reporting basics, media law and ethics, broadcast and multimedia journalism, design and editing, and different storytelling techniques.
The program, co-sponsored by the Don Carson Concerned Media Professionals fund, has been offered at the UA School of Journalism since 1981. The school and Wick Communications also help with funding.
Founded by Carson, the workshop was renamed in his honor after he died Feb. 1 at 85. Carson, a revered UA journalism professor from 1966 to 1997 and former department head, was one of the early leaders in helping diversify the nation's newsrooms.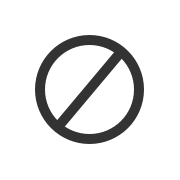 The school welcomed high school students Julian Armenta (Tucson Cholla), Sadie Azersky (Tucson Canyon del Oro), Ivory Bacy (Tucson Sahuaro), Kaleb Clyde (Winslow), Dara Garcia (Tohono O'odham), Gracy Hardy (Phoenix Washington), Nadira Mitchell (Tucson High), Rohan Patel (Phoenix Sandra Day O'Connor), Madeline Richardson (Tucson The Gregory School), Stephany Rocha (Tucson High) and Jenny Sandoval (Tucson Desert View).
Students worked with writing coach Prof. Susan Knight and workshop director Andrés Domînguez, and mentors Pascal Albright, Simon Asher, Jane Bendickson, Kirshana Guy and Zeina Cabrera Peterson. Albright, Bendickson and Domínguez are graduates of the workshop. 
By the end of the workshop, students had produced The Chronicle newspaper, a website — thechronicleua.weebly.com— and multimedia projects. Students tackled tough subjects: school shootings, DACA, Native American success and health, sexual assault, opioid addiction, cultural competence, postpartum depression, mental illness, dress codes and a local monastery's future.
"These students did a fantastic job," Knight said. "It was a privilege and an honor ... to work with them. Six days, three stories per students, five mentors, dozens of photos, one late-night dance session, many speakers and contributors, one newspaper and one website. The future is bright."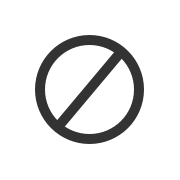 Alum Frank Sotomayor ('66) opened the workshop June 3 in the Marshall Building reading room with an inspirational talk about journalism and diversity. Sotomayor told students how he began his career working for the Tucson High newspaper before working for the Arizona Daily Star and the Los Angeles Times, where he co-edited a series on Latinos that won the 1984 Pulitzer Prize for public service. Sotomayor showed a documentary, "Below the Fold," to the students.
On June 4, Brett Fera ('05), director of UA Student Media and an adjunct instructor, talked about the importance of working at a college newspaper; Professor Jeannine Relly spoke about the fundamentals of reporting; and Professor Susan Swanberg told students about media law and ethics. Arizona Daily Star reporter Stephanie Innes, a former adjunct instructor, spoke at lunch about health reporting, followed by an introduction to new journalism technology by Professor Michael McKisson, including drones, environmental sensors and 360-degree virtual reality photography.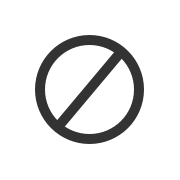 The next day, "Pancho Gila" monster and "Muffin" the rattlesnake took center stage as students practiced their photography and video skills during an introduction to reptiles by herpetologist Cecil R. Schwalbe, husband of Prof. Carol Schwalbe.
Schwalbe showed students how to safely pick up a rattlesnake. Students worked with mentors on their videos, including one by Sahuaro High's Ivory Bacy, who interviewed Cecil and his son, Ethan, and posted a video here. 
During the rest of the week, Minnie Almader from Campus Helath/OASIS spoke about sexual assault and trauma treatment, and Robin Tricoles of UANews talked about science writing. Also, Arizona Public Media mental health reporter Gisela Telis and AZPM radio announcer Steve Jess gave students the lowdown on their jobs and the NPR station, while Jacob Shirley from UA Admissions and J-school academic adviser Paloma Boykin talked about attending the university.
• 2018 Chronicle issue.  • The Chronicle archives. • Chronicle website