González de Bustamante, Relly win book award for research on Mexican journalists
April 27, 2022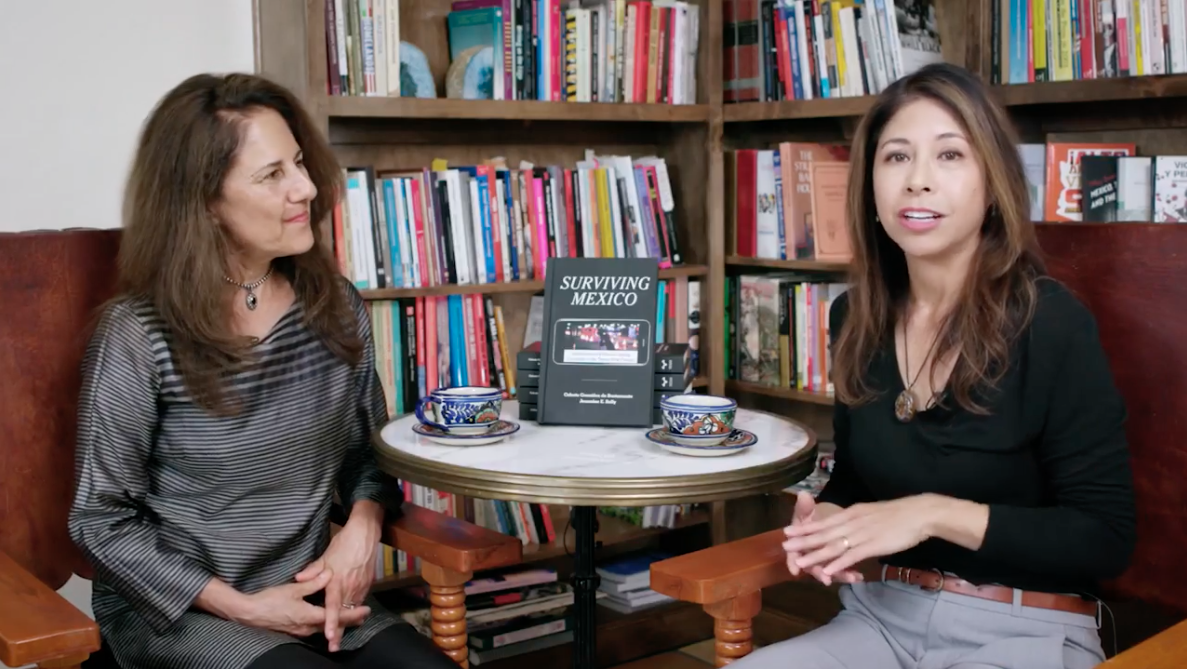 COLUMBIA, Mo. – Celeste González de Bustamante and Jeannine Relly's "Surviving Mexico: Resistance and Resilience among Journalists in the Twenty-First Century" is the winner of the Frank Luther Mott/Kappa Tau Alpha Research Award for the best book on journalism and mass communication based on original research published in 2021.
The University of Arizona School of Journalism professors will receive the award this August at the Association for Education in Journalism and Mass Communication conference in Detroit.
For more than a decade, González de Bustamante and Relly have followed the crisis facing journalists in Mexico who dared to report on the drug cartels and those cartels' ties to various governmental entities. Their fieldwork details the myriad methods journalists use to resist and persevere. The book was published by the University of Texas Press.
"This was a powerful book that used attacks on journalists and journalism in Mexico as a case study for not just issues for journalists in Mexico, but around the world, including disinformation on social media," said Ed Carter, KTA's national president and one of the contest judges.
Carter, professor of communications at Brigham Young University, praised the book for its in-depth examination of the issues and echoed its call for stronger enforcement of laws and development of networks to protect journalists.
Relly is affiliated with the Center for Latin American Studies at the University of Arizona. González, director of the Center for Border and Global Journalism, is leaving the J-school to become associate dean of diversity, equity and inclusion at the Moody College of Communication at the University of Texas at Austin in the fall.
Named in honor of Frank Luther Mott, Pulitzer Prize winner, educator and longtime leader of Kappa Tau Alpha, the award honors the best research-based book about journalism or mass communication published during the year.
Kappa Tau Alpha, the national college honor society founded in 1910 for scholarship in journalism and mass communication, has recognized research contributions to the field since the inauguration of the award in 1944. The winning authors will share a $1,000 prize.
Other finalists were Jacob L. Nelson for Imagined Audiences: How Journalists Perceive and Pursue the Public (Oxford University Press); Kathy Roberts Forde and Sid Bedingfield, editors, for Journalism and Jim Crow: White Supremacy and the Black Struggle for a New America (University of Illinois Press); Matt Carlson, Sue Robinson and Seth C. Lewis for News after Trump: Journalism's Crisis of Relevance in a Changed Media Culture (Oxford University Press); Nikki Usher for News for the Rich, White, and Blue: How Place and Power Distort American Journalism (Columbia University Press); and Steven Casey for The War Beat, Pacific: The American Media at War Against Japan (Oxford University Press).