Alums, friends and family can buy tickets for the UA School of Journalism's Hall of Fame brunch and induction ceremony on Saturday, April 7, 2018.
The inaugural event will take place at the UA's Center for Creative Photography, 1030 N. Olive Road, from 11 a.m. to 2 p.m. The brunch will start at 11 on the patio, and the induction ceremony will be held in the auditorium at about 12:15.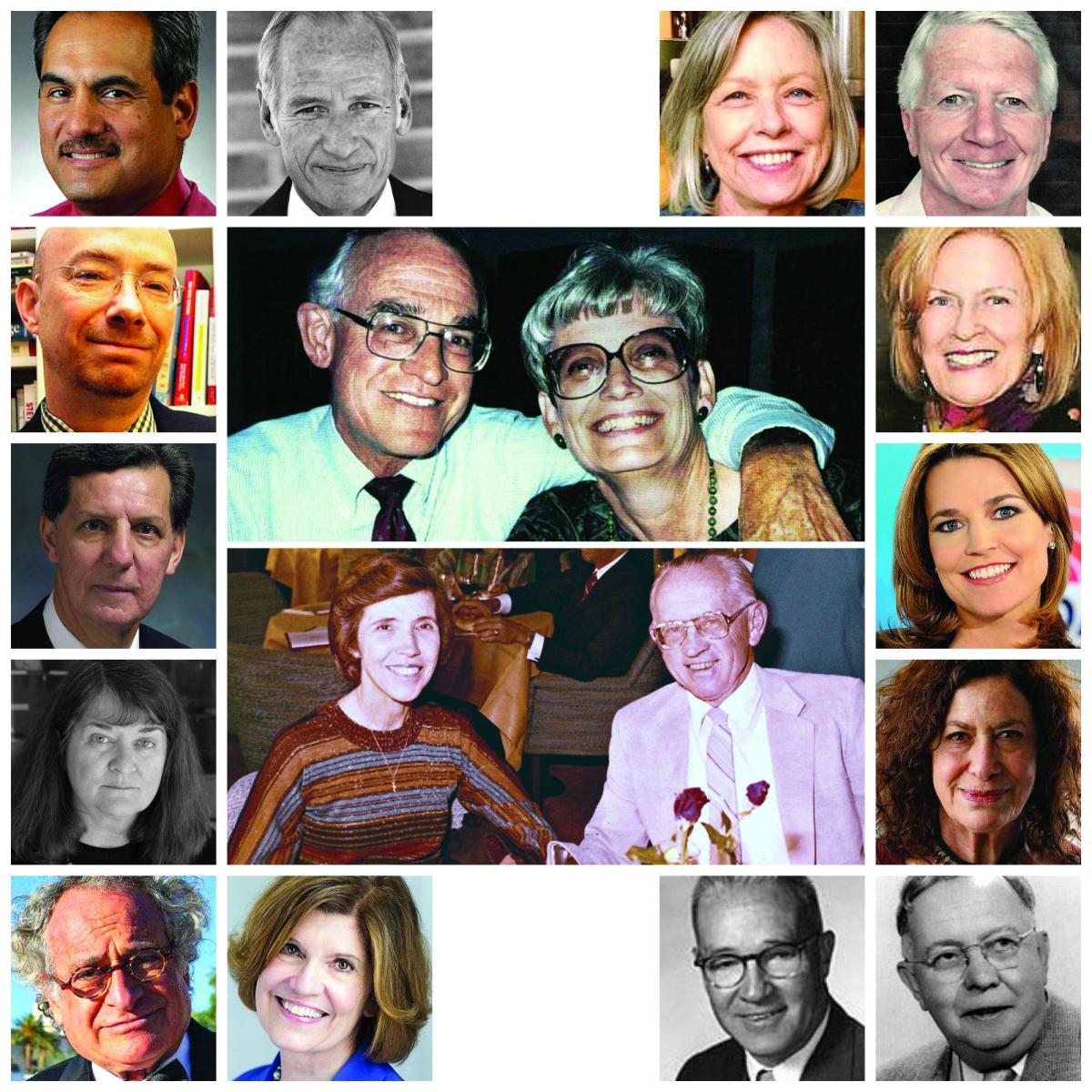 Click HERE for tax-deductible tickets, or to donate in an inductee's honor to support student travel, reporting projects and scholarships.
After the ceremony, alums are welcome to attend a tour of the school and see the unveiling of the inductees' plaques on the third floor of the Marshall Building, 845 N. Park Ave.
The inductees are (clockwise, from top left) Gilbert Bailon, Don Carson (also pictured above at a conference for minority journalists), Nancy Cleeland, Richard Gilman, Florence Graves, Savannah Guthrie, Jane Kay, Doug Martin, Sherman Miller, Lynne Olson, Mort Rosenblum, Jacqueline Sharkey, Frank Sotomayor and Bill Walsh; and (center, from top) Hugh and Jan Harelson, and Luda and Donald Soldwedel.
Go here to view the inductees' bios. For more info, email Mike Chesnick or call 520-626-3079.