ProPublica founder is winner of 2014 Zenger Award from University of Arizona School of Journalism
Paul Steiger, the founding editor-in-chief and CEO of ProPublica, an independent, non-profit newsroom that produces investigative journalism in the public interest, is the 2014 winner of the John Peter and Anna Catherine Zenger Award.
Given by the University of Arizona School of Journalism since 1954, the award honors journalists who fight for freedom of the press and the people's right to know. Steiger will accept the award at a gala dinner Friday, Oct. 17, at the Westward Look Resort in Tucson.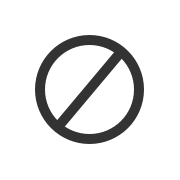 Previously, Steiger served as the managing editor of the Wall Street Journal from 1991 to 2007. During his tenure, members of the Journal's newsroom staff were awarded 16 Pulitzer Prizes. In addition, ProPublica reporters received Pulitzer Prizes in May 2010 and 2011.
"Like the Zengers, my colleagues at ProPublica passionately believe in the people's right to the truth and the importance of a free and energetic press to dig it out. I see this award as celebrating the work of the men and women of ProPublica, who strive every day to shine a spotlight on abuse of power and failure to uphold the public interest, and by so doing equip our democracy with the tools for self-improvement. The recognition will encourage them to redouble their efforts to build new ways of accomplishing that goal," said Steiger.
Steiger is a member of the steering committee of the Reporters Committee for Freedom of the Press, based in Arlington, Va., which provides free legal assistance to journalists. He is a trustee of the John S. and James L. Knight Foundation, based in Miami, that funds efforts to enhance journalism and the functioning of American communities. From 1999 to 2007, he was a member of the Pulitzer Prize Board, serving as its chairman in his final year. From 2005 to 2011, he was the chairman of the Committee to Protect Journalists, a New York-based nonprofit that advocates for press freedom around the globe.
"The school faculty chose Mr. Steiger for this award because he epitomizes what the Zengers represent – journalism warriors fighting for press freedom throughout the world," said school Director David Cuillier. "What makes this extraordinary is he has made journalism better through print and online media. It goes to show that good journalism is good journalism, regardless of whether it's on paper or digitized."
Steiger worked for 15 years as a reporter, the Washington economics correspondent, and the business editor for the Los Angeles Times, and for 26 years as a reporter and editor for the Wall Street Journal. He received a bachelor's degree in economics from Yale University in 1964. Since January 2013, he has been serving as ProPublica's executive chairman, working on fund raising,  consulting on strategy, and sitting on the board of directors.
"I'm hugely honored to be chosen to receive the 2014 John Peter and Anna Catherine Zenger Award," Steiger said, "both for the courageous husband-and-wife newspaper publishing team it is named for, who risked everything in the 1730s to win a landmark victory for press freedom, and for the more than 50 awardees who precede me, some of whom I know and all of whom I deeply admire."