Until further notice, the University of Arizona, in accordance with the guidelines recommended by the Centers for Disease Control and Prevention, encourages all employees to work remotely. Our offices are closed to the public, but you can reach the School of Journalism Monday–Friday 9am-5pm:
Get COVID-19 updates and information for the University of Arizona community. Also, see SBS resources for continuing instruction and learning.
School honors fall 2020 grads
Dec. 18, 2020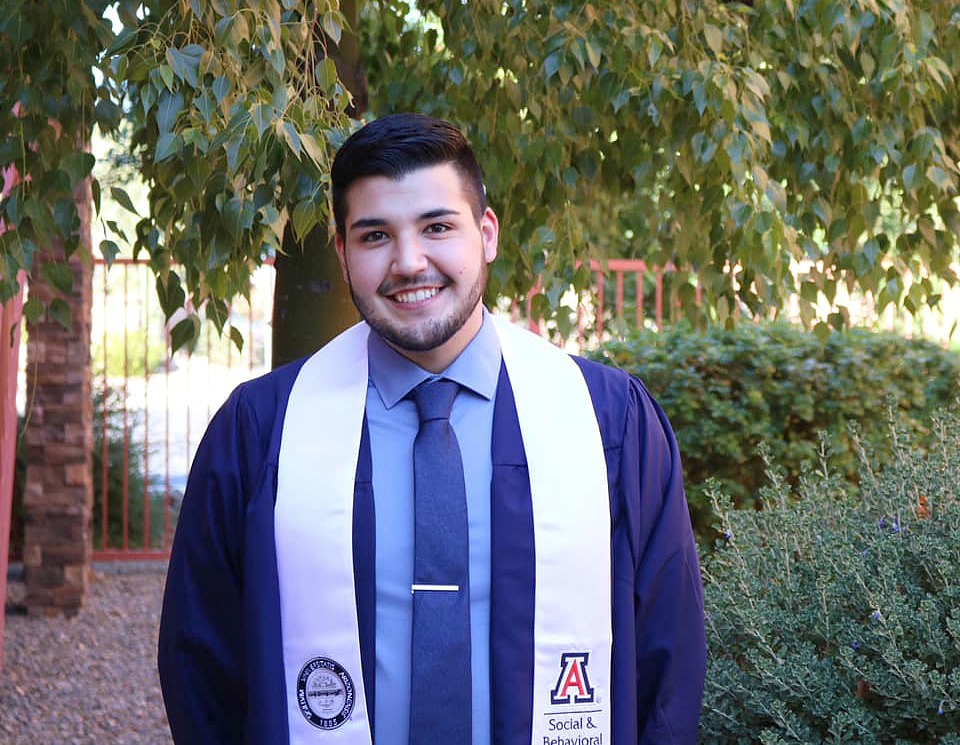 The School of Journalism honored its fall 2020 graduates with a video message from Profs. Carol Schwalbe (director) and Michael McKisson (associate director) and faculty/staff.
"We are all cheering you on," Schwalbe said.
Because of the pandemic, the College of Social & Behavioral Sciences held a virtual graduation ceremony on Dec. 18 at sbs.arizona.edu. 
Matt Harelson, a strong supporter of the School of Journalism, was the guest speaker during the winter convocation. Matt and his brother, Scott Harelson, are both UA graduates. They inducted their late parents — Hugh and Jan Harelson — into the J-school's Hall of Fame in 2018.
"This isn't the graduation I would have ever imagined, but nevertheless it's here," B.A. graduate Jesse Tellez said on Facebook. "I'm so excited to begin this new journey."
B.A. Graduates
Bivian Contreas
Julianna Flores
Elainna Ford
Rosa Garcia
Ian Green
Alexis Hartzell
Savannah Huls
Frances Leone
Payton Maxwell
Greg Minder
Rebeca Moreno
James Parisi
August Pearson
John Ramsey
Kutter Roderick
Jesse Tellez
Renee Torress Cook
Michelle Trujillo
Nicholas Tucci
Caleb Villegas
Trevor Williamson
Kristopher Yanez
M.A. Graduates
Samantha Bishop
Anna Mae Ludlum
Nick Smallwood